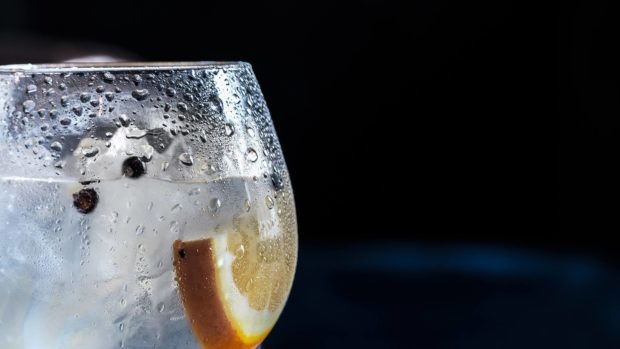 A North-east man has walked into the Dragons' Den hoping his gin brand will be just the tonic for the panel.
Stuart Ingram, 40, will appear on the BBC 2 show to pitch his House of Elrick brand to a panel of business heavyweights.
Stuart, of Newmachar, has his finger in a number of business pies, producing gin, tartan, chocolates and soaps.
During the episode later this week, viewers will see Stuart make his pitch to the Dragons bidding for £80,000 for 10% of his business. He is hoping to use the cash in order to hire a full-time member of staff to work in sales for the gin part of the business, as well as starting a marketing campaign.
On why he applied for the show, Stuart said: "It was just purely because it's a show that I've always enjoyed watching."
Speaking of the idea he was pitching to the Dragons, Stuart added: "I've created a brand rather than a product.
"I've applied for planning permission for a restaurant and a distillery in my estate, so there's always been wider plans."
The estate Mr Ingram is referring to is Elrick House, in Newmachar, which dates from 1720, and has belonged to the Ingram family for 60 years.
Mr Ingram bought the estate in 2014 in order to revamp the land. Plans have been made to build a restaurant that will use sustainable, local food and drinks to attract customers to the area.
He added: "I was trying to make them aware that there's a wider brand growing."
Of the day itself, Stuart described it as "weirdly enjoyable".
An oil and gas worker by day, Stuart said: "I travel extensively with my job and do a lot of presentations so it's not something that bothers me.
"You're selling yourself as much as anything."
Over the years, the Dragons have garnered a reputation for being unwelcoming to contestants, but that was not the case for Stuart.
He said: "They were all actually very pleasant, there was no negativity from any of them."
Stuart will be pitching to the Dragons on Sunday at 8pm.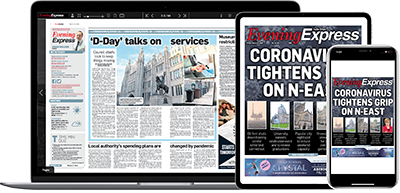 Help support quality local journalism … become a digital subscriber to the Evening Express
For as little as £5.99 a month you can access all of our content, including Premium articles.
Subscribe