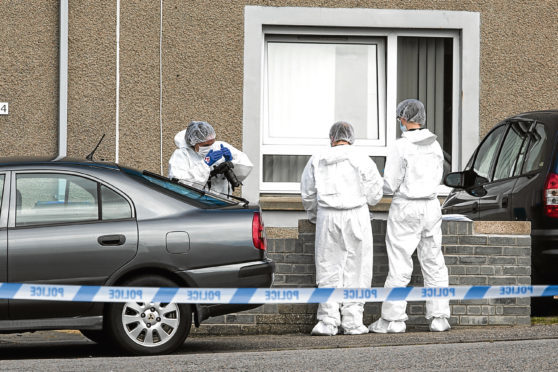 A murder accused has told a court he still has nightmares and "screams in his sleep" about a brawl that allegedly led to a North-east dad's death.
Thomas Martin is on trial with six other men, accused of murdering Gary Clampett by hitting him with knives, a machete, a sword, a chain, a hammer, a crowbar, bats, golf clubs and poles at Fernie Place, Fraserburgh, on June 18.
The 45-year-old, along with John Henderson, 47, Gary Martin, 37, Joseph Martin, 40, David Graham, 46, James Connor, 52, and Dean Leech, 25, deny the charge.
Last week Henderson admitted he had killed Mr Clampett by "striking out at him" three times with a knife while he was being chased by his wife and Rena Sutherland but insisted it had not been pre-meditated.
Yesterday, Thomas Martin gave evidence in his own defence and told jurors he had suffered from anxiety for a number of years – which has worsened since Mr Clampett's death.
"I have struggled with sleeping," he told his defence counsel Frances Connor. "I have nightmares, they're all a bit of a blur but I think it's all to do with the night last year. I've been screaming in my sleep."
Martin told the High Court in Glasgow that his DNA had been found underneath Mr Clampett's fingernails because he had grabbed his throat. However, he could not account for why his cap had Mr Clampett's blood on it, and said it had fallen off his head after he was attacked.
Co-accused James Connor told jurors he had driven the group to and from Fernie Place that night but said he had no idea any violence had happened until after the incident.
He also said Gary Martin's earlier claims that he had taken a crowbar from Connor's car boot to prevent Ms Sutherland from grabbing it were untrue, and said he did not even have the tool in his vehicle.
Connor admitted lying to police about being in his bed at the time of Mr Clampett's death and claimed he had "panicked" when he heard the news.
The trial, before Lord Beckett, continues.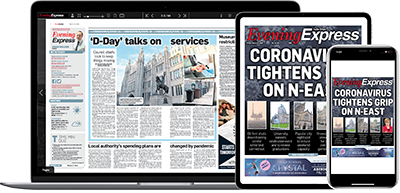 Help support quality local journalism … become a digital subscriber to the Evening Express
For as little as £5.99 a month you can access all of our content, including Premium articles.
Subscribe