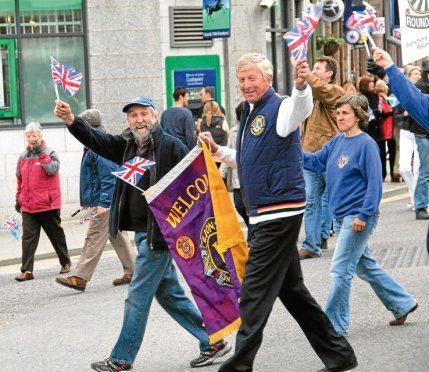 A group which served a North-east community for more than 25 years has decided to call it a day.
The Banchory Lions Club, which was set up in 1990 in an effort to serve the North-east community as well as local groups, has disbanded.
A lack of volunteers was one of the main reasons behind the move.
Anne Lamb, secretary of the Banchory Lions Club, said: "It is a real shame we have to close down.
"The group started in June 1990 with around 21 people, however, the numbers have gone down quite a lot over the last couple of years.
"With the amount of members we have now we are not able to continue, which is disappointing but we feel we have given a lot over the years to Banchory and the Dee Valley.
"I became involved in the Lions Club in Banchory in 1999 and over the years we have helped a lot of groups in the area which we are proud of."
A lack of members and the age of some are the reasons for the group calling it a day.
Anne added: "The downturn in the oil industry has played quite a big part in the decision.
"People are diverting their interest to more work based rather than on clubs such as the Lions.
"Everyone is struggling at the moment with membership it is not just us.
"At the moment we have eight members, however, some of them don't come to the meetings so it is less than that.
"At the peak of the membership we had around 30 people, however, that has went down considerably over the years."
The club has raised thousands of pounds over the years through many different events in the area.
"Raising money and helping groups in the community is what we do so it will be a shame not to be helping them in the future," Anne added.
"We had a book sale every Saturday in Banchory so any of the books left over will be given to the British Legion to allow them to sell them on."
The book sale on Saturday was the last event for the Lions Club in Banchory.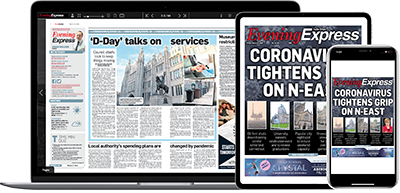 Help support quality local journalism … become a digital subscriber to the Evening Express
For as little as £5.99 a month you can access all of our content, including Premium articles.
Subscribe