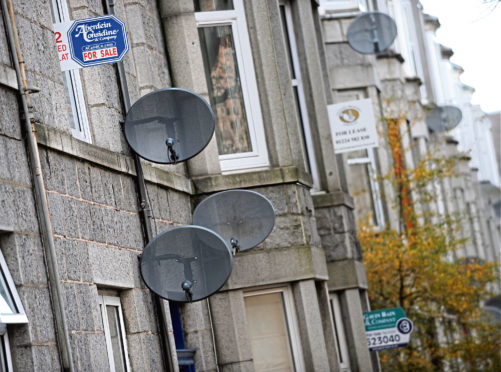 An Aberdeen property expert today said the property market in the north-east may be looking up – despite £85 million being wiped off it in the first half of this year.
Recent findings from Aberdein Considine show a decline in sales and home prices prompted the drop in the property market value between January and June of this year.
Despite the fall, Bob Fraser, senior property partner at Aberdein Considine, told the Evening Express that housing prices over the past few months are starting to "level off".
Mr Fraser said: "These figures that we're looking at are deals that were being struck a few months back, so there's a bit of a time lag.
"I think now we are probably seeing an end to price falls.
"Most properties that are coming on the market now, with up-to-date valuations, are selling much closer to those.
"Some have even gone over their valuation.
"Now, that is just a handful, but I feel like these are good signs, and the first indication that we've had since the start of the oil downturn that the market may be levelling off."
---
---
According to the figures, the total value of the Aberdeen housing market fell by 10.8% in the first half of the year – to £209.7m.
The average house price in the Granite City has also fallen by 1.2%, along with the number of sales, which dropped by 9.8%.
Property fared worse in Aberdeenshire, with a 2.5% drop in average house prices, and the number of sales down by 13.5% and the overall market value down by 15.7% to £210.2m.
The numbers in the north-east stand in stark contrast to the national picture which, overall, has been positive.
The average house price in Scotland is at a record high.
Mr Fraser said the reason for this was "they're two different economies".
He added: "The north-east has always been a micro economy driven by the oil and gas industry, and we've had massive fallout from that over the last few years.
"Elsewhere in Scotland, they haven't suffered the local downturn that we have."
According to Mr Fraser, the current market climate makes it a good time to buy, but not to sell, and is also a positive environment to move to a more upmarket property, but less fruitful for someone to downsize.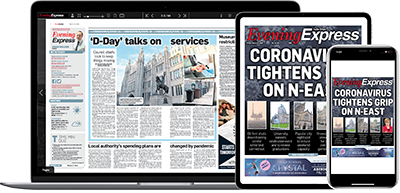 Help support quality local journalism … become a digital subscriber to the Evening Express
For as little as £5.99 a month you can access all of our content, including Premium articles.
Subscribe