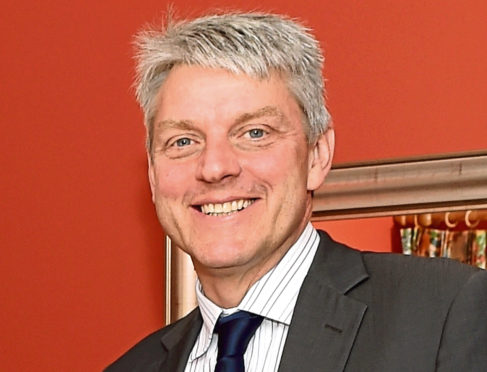 A hospital is the right place for drug addicts to get help, a health boss has said.
Aberdeenshire Health and Social Care Partnership chief officer Adam Coldwells made the comments after plans were unveiled to shut the Kessock Clinic in Fraserburgh and move its services for drug and alcohol addicts to Fraserburgh Community Hospital.
Last month partnership staff worked with police, health workers and other services to help around 30 of 53 people arrested in drugs raids in Fraserburgh and Peterhead as part of the crackdown on drug dealers called Operation Corner.
They were given access to medication, temporary housing and other assistance.
Service bosses say those receiving the help are part of the community.
Aberdeenshire Alcohol and Drug Partnership team lead Wayne Gault said: "They are not a 'special breed' of patient. They are our mothers, brothers, cousins, children and friends and deserve support for recovery as much as any other patient in need.
"The great news is people can and do recover from addiction to go on to lead a happy contributing life."
---
---
Mr Coldwells said the clinic, which helps addicts, is moving as the building has become unfit for purpose – and the change will bring Fraserburgh into line with the rest of Aberdeenshire.
He added: "I believe the hospital is absolutely the environment for the treatment of addiction.
"Our patients have taken a huge step and asked for help and support to fight their addictions and as a society, community or even as individuals, we should support and encourage them on their road to recovery. I would like to thank everyone in Fraserburgh for their support.
"It has been heartwarming to see how many people are glad we are here so people in need have access to vital services."
Mr Gault said: "Recovery services need to be readily available to help people find their path to recovery at a time and place when needed.
"We estimate about 65% of people in difficulty with their drug use in Aberdeenshire are engaged with recovery services, compared with about 43% for Scotland as a whole."
He added: "Part of the reason so many people are engaged here is Aberdeenshire residents are compassionate and caring, resulting in less stigma."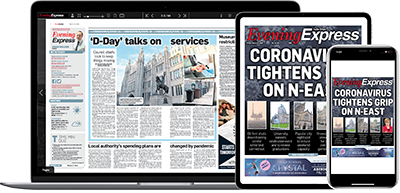 Help support quality local journalism … become a digital subscriber to the Evening Express
For as little as £5.99 a month you can access all of our content, including Premium articles.
Subscribe