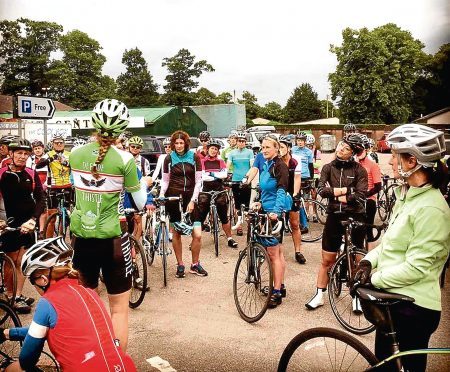 A group of North-east women are gearing up for a 100km cycle challenge.
Aberdeen women's cycling group Velodees will take on the road trip next month which will take them from Banchory to the Cairngorms then back to the starting point.
Sarah Hughes, a 46-year-old oceanographer and cycling enthusiast, has helped organise the event.
She said: "Last year's ride was a real success. About 60 women came out and I had a great ride.
"The ride is challenging but manageable.
"You get sorted in groups of different speeds and this way no one gets left behind and you go at your own speed."
Sarah added: "Some of the women carried on riding with us and about 20 of us get together for a weekly ride now."
The ride on July 30 will begin in Banchory before heading to Torphins, then west of Cairngorms National Park, before heading towards Tarland and the Queen's View climb, and then back through Torphins, Kincardine O'Neil, North Deeside Road and finally finishing back in Banchory.
The event is part of Rapha Women's 100, a worldwide celebration of female cycling which saw more than 8,000 women take part last year.
Sarah said she hopes the North-east challenge would encourage more women to get into cycling.
She said: "Cycling clubs don't seem to get many women joining and there are loads of reasons why women don't.
"The majority of the clubs tend to be male dominant. I just hope more women get inspired to join in, even if it's just for that one day.
"They can build up their confidence and it's a great way to keep fit and get some fresh air."
Amanda Tweedie, winner of the Women's Race in the Aberdeen Tour Series last month, is also organising the 100k with Sarah.
Sarah said about Amanda: "She wants to inspire more women to get into riding and get into competitive racing. She coaches us and is an inspiration for us."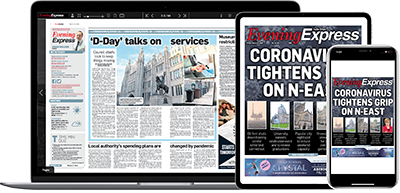 Help support quality local journalism … become a digital subscriber to the Evening Express
For as little as £5.99 a month you can access all of our content, including Premium articles.
Subscribe