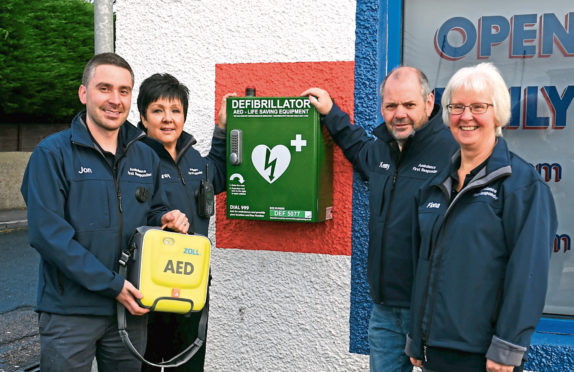 A north-east community life-saving group has launched an awareness drive to educate people about public defibrillators.
The Newmachar First Responders Service, working alongside the Scottish Ambulance Service, is ready to come to the aid of anyone who suffers a heart attack in the village.
Through fundraising and grants a third defibrillator has been added to the village network.
However, it is feared people may be intimidated and unclear how to use them.
Jon Watson, a member of the Newmachar First Responders, said they are now located at the Newmachar Fish Bar, Aberness Care in Kingseat and the Axis Centre.
He said: "We've had the first two for a few years but we've just installed a new one at Kingseat.
"The one in the village has been used once already."
He added: "It's about raising awareness. I think a lot of people are frightened about using them."
The equipment in Newmachar is locked to safeguard against theft and vandalism.
Jon said: "The person who needs help will make a call which dispatches both the ambulance service and the first responders.
"If it's a cardiac arrest, all the defibrillator cabinets in the area will show.
"If there's someone else who can help they will get a code to unlock the cabinet and get the defibrillator.
"There's a vital eight minutes to start CPR – each minute that passes decreases your chances of survival by 10%."
---
---
Once the units are unlocked there are images and instructions to show how to use the equipment.
Some money to fund the units has been donated by businesses and there has been grant funding. Other cash has come from Tesco's Bags For Help scheme.
Operation costs are also being covered by businesses involved.
Jon added: "We want to raise a bit of awareness of the defibrillators. We don't want people to be afraid to use them."
He added they wouldn't stop at just three units and will continue to add the life-saving gear to places around the Newmachar area.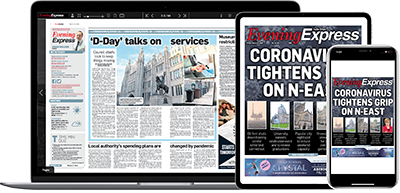 Help support quality local journalism … become a digital subscriber to the Evening Express
For as little as £5.99 a month you can access all of our content, including Premium articles.
Subscribe