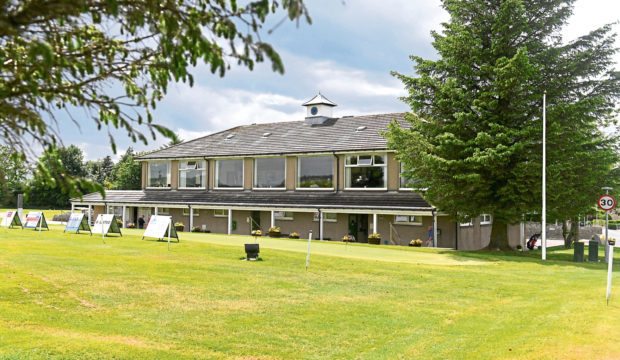 A cash-strapped golf club has had to ask members for donations after running into financial difficulties.
Members at Oldmeldrum Golf Club were told that it would need to raise extra money to get out of a financial hole.
Bosses at the club, however, were confident that it would not need to close, saying: "Oldmeldrum Golf Club has been here for 135 years and it will be here for 135 years more."
Ron Falconer, the captain at the golf club, said: "A meeting was held on Monday, where members were asked to make a donation, if they possibly could."
Mr Falconer said the hardship the club is experiencing was caused by an overall drop in memberships, with Scottish clubs losing 100,000 members in the past 10 years, as well as what he called "nomadic golfers".
According to Mr Falconer, nomadic golfers are players who don't believe that they play enough to warrant taking out a membership with a club, so pay per round.
The captain said that the stability provided by a membership, which is paid in regularly to the club, is lacking if people pay each time they play instead.
He said: "It's not sustainable under our current model."
Mr Falconer also said that bad weather last summer had also contributed to a fall in membership, as well as other clubs in the area scrapping a joining fee.
He said: "It only takes one club to do away with its joining fee and you've either got to follow suit, or you start haemorrhaging people."
Mr Falconer declined to say how much money the club would need but did add that a list of measures are being considered by the club council to "control and cut expenditure".
He said: "We have come up with a list of measures, which will cut expenditure, as well as generate additional income.
"The problem with that is, these things are not instantaneous, it will take some time."