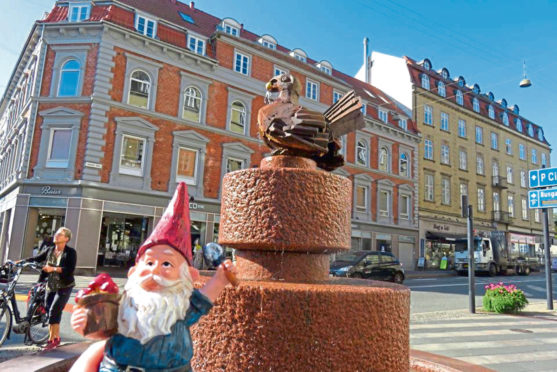 Gnome-adic lawn ornaments will go under the hammer this summer as a final push to raise vital funds for charity.
Mental health nurses from Dr Gray's Hospital in Elgin have dubbed themselves "gnome minders" after launching a campaign last year to raise awareness and cash for Alzheimer Scotland.
The project, Adventure Before Dementia, sees people from the north-east temporarily rent one of the gnomes for a small donation.
It started with 14 gnomes, but has grown to include just under 50 after the project became increasingly popular to meet the demands of those interested.
After a successful year of travelling and more than £8,000 raised for the organisation, the gnomes will finally be auctioned off to the highest bidders – with all profits going towards the charity.
Alzheimer Scotland has now pledged to help the team organise a summer ball on June 28 at the Elgin Ex-Serviceman's Club, where the auction will take place.
Trish Bury, one of the nurses and head of the fundraiser, said: "It's sad the time has come for them to leave, but they have done their job well.
"They have been to almost every country, as far as Russia. All except maybe South America.
"They have also been to so many gigs. The small ones are popular for that since you can just fit them into your pocket.
"One of our gnomes got the chance to see 50 gigs. One of our colleagues turned 50 and she decided to see 50 gigs throughout the year to celebrate."
Other gnomes have had the pleasure of being taken to Portugal, the Red Sea and Las Vegas, while some of them went on ambulance rides and an RNLI lifeboat. The quirky idea first occurred to the nurses after hearing stories of gnomes being kidnapped and returned months later with a postcard detailing their adventures.
Trish added: "These gnomes have seen and travelled more than most people ever will – it's incredible. We started off with about 14 gnomes and now we have just under 50.
"I don't know what I'm going to do when they're all gone. I keep them above my desk and see them every day. It's going to be sad to see them go and not have them around anymore."
There is no starting bid on the gnomes but Trish hopes people will bring their wallets and try to snag one of the coveted yard pieces.
She said: "I'm hoping to bid for Sasha and Borat – they're the ones that started it all and have always been the most popular."
Reflecting on the last year, Trish said: "It was fun while it lasted and I hope other people take up the same initiative or something similar.
"It was a fun way to raise money and I hope other people can see that and try it out.
"When we first started we wanted to raise £200 and we quickly met that target. We then tried to raise £1,000 and smashed that target too. It's come a long way.
"Now we're hoping to make that final £10,000 with help from Alzheimer Scotland.
"We're really grateful for all the help they've given us."
Trish also expressed her gratitude to the staff at Dr Gray's who have helped the project become a success.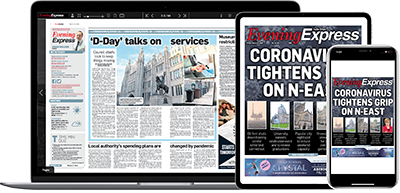 Help support quality local journalism … become a digital subscriber to the Evening Express
For as little as £5.99 a month you can access all of our content, including Premium articles.
Subscribe