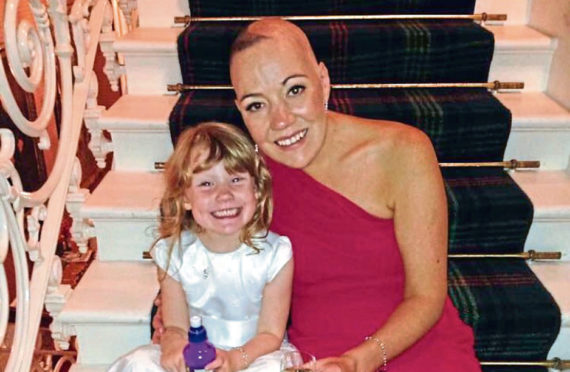 A nine-year-old has raised hundreds of pounds for a cancer charity after being inspired by her mum who has defied the odds to battle a brain tumour.
Suzanne Davies was diagnosed in 2014 when doctors gave her just 12 months to live.
But five years on Suzanne, of Newtonhill, is still going strong and her daughter Lauren, 9, has raised more than £200 for CLAN after the charity helped her and the family come to terms with the situation.
Her mum continues to defy the odds, with her latest scan in February showing the tumour had not grown and she was still stable.
Suzanne, 40, who lives with husband Owen, 46, and kids Max, 12, and Lauren, said: "Proud isn't the word. She came to me and said 'mum I want to do some fundraising, because you've done so much I want to do something'.
"One of the counsellors from CLAN has been in to see her quite a lot and the good thing is she comes to the school.
"She's been amazing and really helped her understand in a good way based on play and talking."
---
---
Lauren took it upon herself to organise a raffle to raise money for the charity and managed to get some prizes donated by Currys PC World.
Suzanne said: "We ended up with them donating a pair of Sony headphones and a wireless speaker which was great."
And through raffle tickets and other donations to the cause Lauren managed to raise a total of £220.15 – £114 through Newtonhill Primary School, where she is a pupil, and £106.15 from family and friends, and presented a cheque to staff at the charity.
Lauren said she was surprised and delighted to have managed to raise so much.
She said: "It was very good. I was really happy. I thought I might get about £50.
"I decided to do it because CLAN helped my family a lot and they're really nice people and they made our lives better."