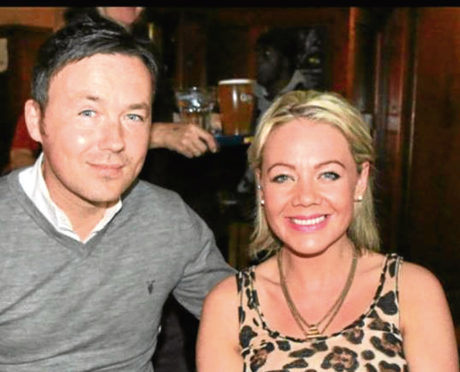 The partner of a man who took his own life after losing money at an Aberdeen casino said he would still be here if "crack cocaine" roulette machines were banned.
Wendy Bendel, 42, of Inverurie, was left heartbroken in May 2014 when her partner Lee Murphy, 37, took his own life due to an addiction to the machines – called fixed odds betting terminals (FOBTs).
They allow people to gamble up to £100 per spin – and spin every 20 seconds, meaning they could theoretically lose £18,000 an hour.
Lee took out scores of payday loans – totalling £10,000 – to fund his addiction after spending most of his £28,000 salary on roulette.
Because of cases such as Lee's, the UK Government is reviewing stake limits and the Gambling Commission has now recommended a £30-per-spin limit – a move Wendy said does not go far enough.
"The commission is saying there should be a £2-per-spin limit for slot machine games, but roulette is the real problem and profit is being put before people," said Wendy, a mum-of-two who works as a business development manager for Dyce-based HTL Group.
She added "FOBTs are called the 'crack cocaine' of gambling. They are a gambling addict's worst nightmare and compared to a class A drug.
"These drugs are illegal. Why are we even considering reducing the stake limit? FOBTs should be banned."
Wendy added: "I believe Lee would be here now if there was a ban or if strict limits were in place, because the win wouldn't be so tempting.
"The only morally correct decision the UK Government can make is to back a £2 stake limit or ban them."
The UK Culture Minister Matt Hancock will now consider the commission's recommendation.
The Department for Digital, Culture, Media and Sport said it will not comment on the issue until a decision had been made.
Gambling Commission chief executive Neil McArthur said it is also recommending measures to protect consumers.
He added: "We have proposed actions that will tackle both the risk of harm and provide solutions that are sustainable in the longer term."
An Association of British Brookmakers spokesman said: "We fully understand there is public concern and there will be a stake cut to reduce the levels of losses on machines in betting shops.
"The final decision is still to be taken and we await the outcome of the consultation.
"In the interim, we remain committed to introducing further measures to address problem gambling and will continue to work with all interested parties."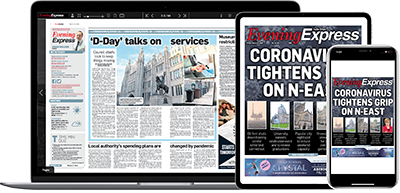 Help support quality local journalism … become a digital subscriber to the Evening Express
For as little as £5.99 a month you can access all of our content, including Premium articles.
Subscribe