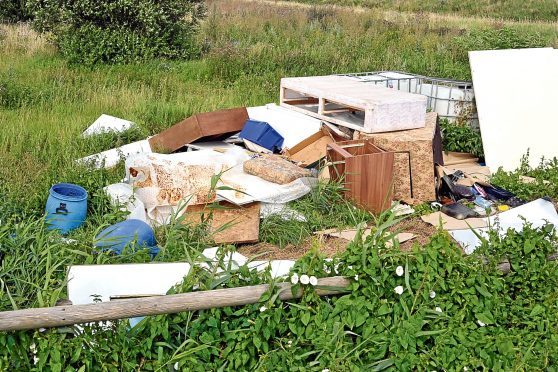 A warning over fly-tipping has been issued after it emerged that more than 2,200 illegal dumps have been made in the last few years.
Aberdeenshire Council cleared up after 2,225 instances of fly-tipping as part of its statutory duties, but managed to catch only one culprit during the council's previous term.
A Freedom of Information request showed recorded tipping was at its peak in 2012, with 722 instances.
By 2015 this had fallen to 225 and further still in 2016/17 when instances dropped to 102.
Banff and Buchan MP David Duguid said residents with full bins should not be tempted to break the law over the festive period.
He added: "Christmas presents, gift bags and food packaging leave behind a lot of waste after we enjoy their contents.
"Naturally, there's a lot more to put in general waste and recycling bins.
"But Aberdeenshire Council operates a full rota at recycling centres and will be happy to accommodate the extra workload. I urge residents to keep our streets clean and to preserve our countryside by disposing of waste carefully and recycling as much as possible."
Ros Baxter, Aberdeenshire Council's waste manager, said: "Every incident of fly-tipping is regrettable however, we do have services in place to allow our residents to dispose of their recycling and waste responsibly.
"We have also made arrangements over the festive period to ensure our additional food and other waste, most of which can be recycled at the kerbside or at a recycling centre, is dealt with properly.
"Our staffed recycling centres will be open until 4pm on December 31 and will be re-open on January 3. Moving forward, our team is working to create a Community Litter Action Plan aimed at encouraging the whole of Aberdeenshire to tackle litter and fly-tipping. We are currently identifying all relevant local organisations, including the public sector, voluntary and community groups, educational establishments and businesses of all sizes to work with us to keep our region clean."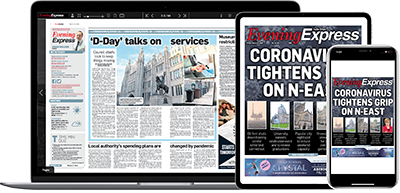 Help support quality local journalism … become a digital subscriber to the Evening Express
For as little as £5.99 a month you can access all of our content, including Premium articles.
Subscribe