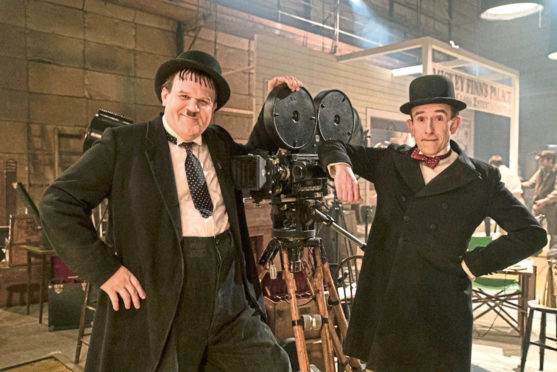 The new movie from a north-east director will have its world premiere at a prestigious film festival later this year.
Stan & Ollie is the third feature film from Peterhead's Jon S Baird and tells the story of legendary comedy duo Laurel and Hardy.
The film, which stars Steve Coogan and John C Reilly, will make its debut on October 21 at the closing-night gala of the 62nd BFI London Film Festival.
Jon told The Evening Express: "I'm absolutely delighted that Stan & Ollie will be closing the London Film Festival.
"It's a real honour for me to be having the world premiere in a city that's so close to my heart, as I know it was to Laurel & Hardy also.
"I can't wait for people in the north-east to see it in January as they have always been very supportive of my films, which I'm extremely grateful for."
The film follows the Hollywood comics as they travel around the UK and Ireland on their "farewell" tour in 1953.
Laurel, played by Coogan, and Hardy, played by Reilly, have to deal with initially disappointing attendances and Hardy's failing health.
The problems threaten to overwhelm their partnership as the two men attempt to reconnect with each other, in addition to their fans.
Co-starring Shirley Henderson and Nina Arianda as the duo's wives Lucille and Ida, Stan & Ollie was written by Jeff Pope, who was nominated for an Oscar alongside Steve Coogan for 2013's Philomena.
The BFI London Film Festival's artistic director Tricia Tuttle said: "We're delighted to be closing the BFI London Film Festival with this beautiful tribute to cinema's early comedy odd couple, Laurel and Hardy.
"A truly funny and touching story about a tender life-long friendship, Jon Baird's film is also a must for movie fans, exploring the twilight years of two megawatt performers who had a meteoric rise to fame.
"These two prove that true comic timing is eternal, and it's a perfect end to the festival."
Jon grew up in Peterhead and attended Meethill Primary, as well as Peterhead Academy.
After he graduated from university in Aberdeen he immediately moved down to London to break into the movie business.
He has previously received acclaim for his 2013 adaptation of Irvine Welsh's novel Filth and in 2015 directed episodes of Martin Scorsese and Mick Jagger's short-lived music industry drama Vinyl.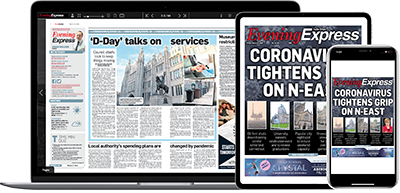 Help support quality local journalism … become a digital subscriber to the Evening Express
For as little as £5.99 a month you can access all of our content, including Premium articles.
Subscribe