A DIRECTOR from the North-east is to work alongside Hollywood legend Martin Scorsese on new American TV series Vinyl.
Jon Baird, of Peterhead, has previously worked with famous faces including James McAvoy and Elijah Wood.
But Jon, who is best known for directing Irvine Welsh's hit film Filth, is now to team up with the Oscar-winning director Martin Scorsese and the Rolling Stones' Mick Jagger in exposing the reality of the music industry in the 1970s.
The 10-episode drama is based on an idea dreamed up by Jagger of two friends' journey through four decades in the music industry.
It follows struggling record company boss Richie Finestra, played by Boardwalk Empire's Bobby Cannavale, as he tries to save his label by recruiting a new batch of talent from across New York.
Jon, who is currently in New York, said: "I am very excited about working with such an exceptionally talented group of people. Martin Scorsese is one of the film-makers who inspired me to get into this business, so it's an absolute honour even to be mentioned in the same breath as him".
The season premiere of Vinyl is set for 2016.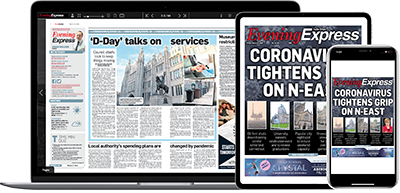 Help support quality local journalism … become a digital subscriber to the Evening Express
For as little as £5.99 a month you can access all of our content, including Premium articles.
Subscribe