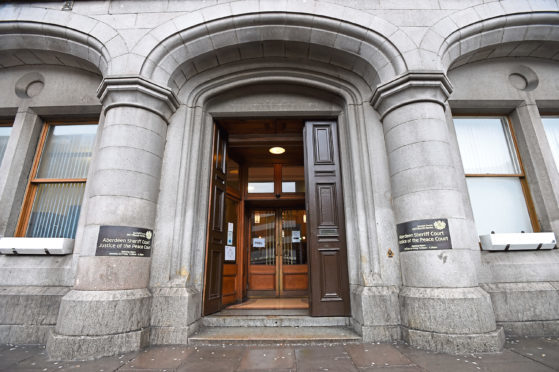 Loved ones of a woman who died in a car crash say the justice system has failed them after the driver responsible was spared jail.
Kathryn Forman, 19, admitted death by careless driving after she lost control of a white Peugeot 207 on the A90 near the Toll of Birness.
The vehicle hit a Volkswagen Passat in which grandmother-of-three Dorothy Cruickshank, 66, of Hatton, was travelling.
She died 10 days later.
At Aberdeen Sheriff Court yesterday, Sheriff Jack Brown ordered Forman, of Iona Avenue, Peterhead, to do 300 hours of unpaid work and banned her from driving for three years.
The family of Mrs Cruickshank, of Hatton, said afterwards in a statement: "Our mum was tragically taken from us due to Kathryn Forman's driving and today she walks free. The justice system has failed us.
"Our lives changed forever the day we lost our amazing mum, a loving wife and doting nanna and our wider community has lost a loyal and dear friend.
"We ask that people please drive responsibly as the devastation caused is unbearable for those left behind."
The court heard yesterday how Forman, a second-year Robert Gordon University student, decided on April 5 2017 to drive three friends from Hatton to Cove so she could take a harbour photograph for a course project.
It was claimed Forman turned her head to the side while she flicked a cigarette out of the window immediately before the crash.
Representing Forman, who sobbed throughout her sentencing hearing, defence lawyer Gavin Anderson said she and two others in the car had no memory of the incident so nobody can be certain a cigarette played a part.
However, Forman accepted she momentarily lost concentration, causing the car to strike the kerb and rejoin the road 11 metres (36ft) further on.
She then tried to counter steer towards the road and struck the Volkswagen, driven by Mrs Cruickshank's husband James, who also suffered injuries.
Forman's car was thrown upwards, spun 360 degrees in the air and landed in the middle of the road.
She suffered a broken pelvis and spine and was treated at Aberdeen Royal Infirmary along with passengers Greg Simpson, Kyle Hutton and Christina Barnett.
Mr Anderson said: "(Forman) tells me her last recollection was near Hatton.
She heard Mr Simpson shout 'what has happened to the car?' and someone shout 'get out of the car'.
She recalls hanging from her seatbelt and seeing blood in her own car."
Mr Anderson said Forman "offers her deep and sincere regret for the tragic events that happened on that day.
In particular, the apology is extended to the friends and family of Mrs Cruickshank."
He added that Forman had not been able to speak on the matter up until yesterday's hearing due to legal restrictions and said her apology was "unreserved".
Sentencing, Sheriff Brown said he took into account Forman had no previous criminal record or driving offences.
He expressed his condolences on behalf of the court to Mrs Cruickshank's family.
After the hearing, Scott Barnett told the Evening Express his daughter Christina was still struggling to walk as a result of the crash.
"The sentence could have been stronger.
"Christina has been friends with Kathryn since they were very young and I would like to see a direct apology but it might be too little too late," said Mr Barnett.
He added preparations would now get under way for civil proceedings.
A Judicial Office for Scotland spokesperson said: "When sentencing, a sheriff deals with the offence that the accused has been convicted of, taking into account the circumstances of the particular case.
"The sheriff will carefully consider the facts that are presented to the court by both the prosecution and by the defence."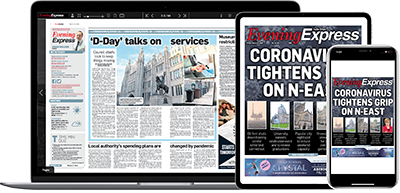 Help support quality local journalism … become a digital subscriber to the Evening Express
For as little as £5.99 a month you can access all of our content, including Premium articles.
Subscribe