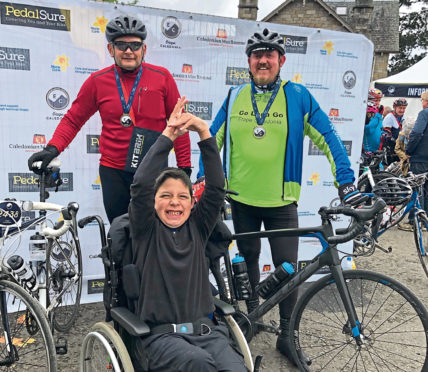 A north-east family is aiming to raise more than £50,000 to pay for life-changing surgery for their son.
Elena, 40, and Matty Kiraly, 43, from Portlethen, are hoping to raise the funds to send their son Luca, who has cerebral palsy, to the United States for treatment – after being offered a last-minute spot – to help him walk longer distances.
Luca, 10, was born prematurely and was diagnosed when he was just seven months old.
The Portlethen Primary School pupil needs a wheelchair outwith his home and can only walk a short distance with the help of a walking frame.
So far the family have managed to raise £25,500 of the £80,000 needed for the surgery in August.
If they are successful in raising the funds, Luca will undergo a selective dorsal rhizotomy (SDR) which will relieve pain and help build his muscles.
The family, which also includes older brother Matty, 16, are originally from Romania and moved to the north-east in 2011.
The surgery will take place at the Washington University School of Medicine in St Louis, which is known as the most advanced facility for SDR – if the family can raise the funds.
Elena said: "We can't believe it but we have been offered a cancellation spot for this August.
"So far, we have managed to raise £25,500, which is amazing but obviously we still need to raise the rest to reach our £80,000 target in a very short space of time.
"The timing and opportunity was so right that we felt we couldn't say no.
"At the weekend, we had a team of around 23 people, including myself, taking part in the Gung Ho inflatable obstacle course at Castle Fraser."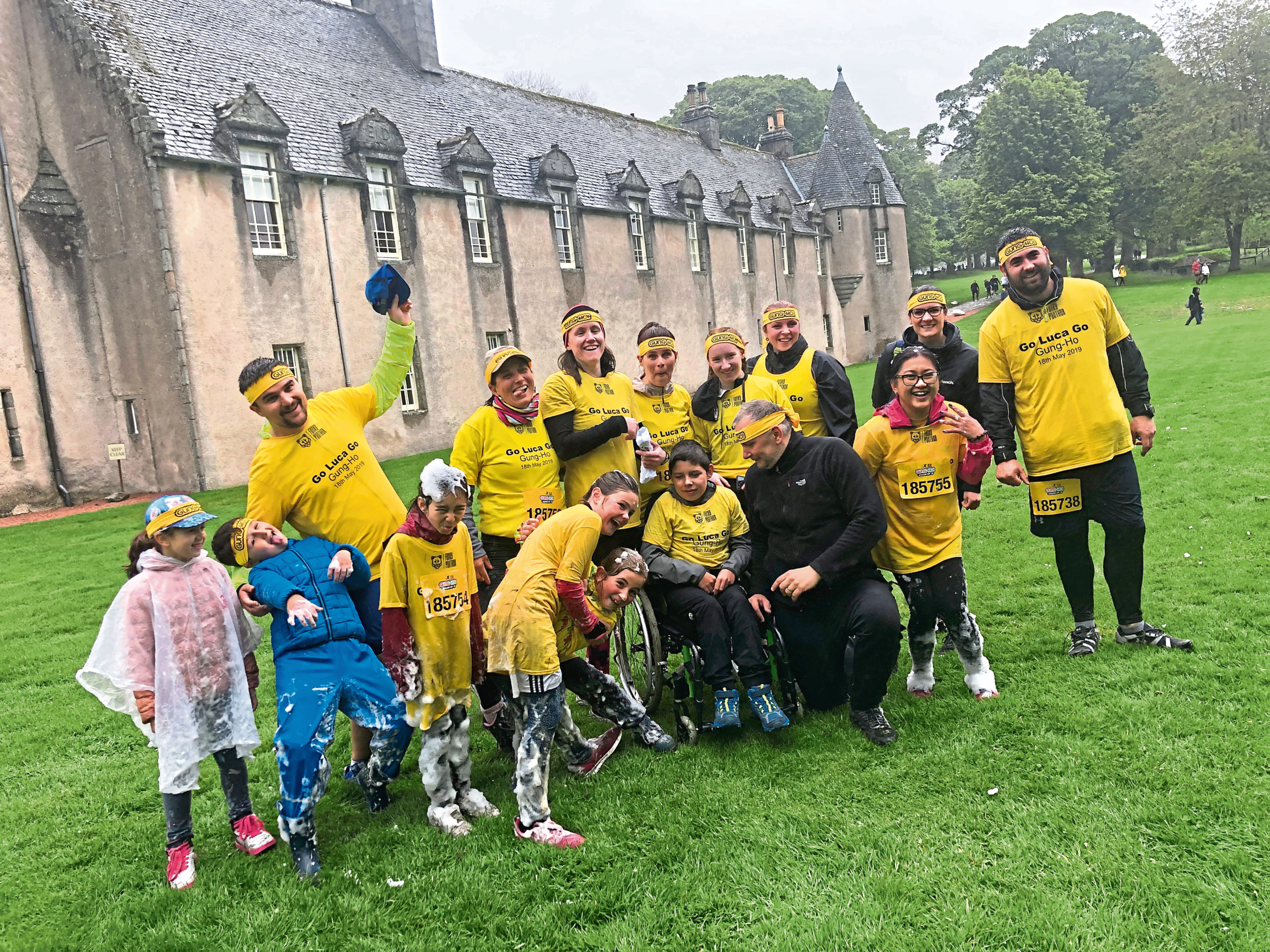 Elena said she only became aware of the SDR operation after reading about it in the Evening Express.
She had seen the article on Olivia Brands, 9, who also suffers from cerebral palsy, and her family's bid to have the procedure.
Elena said: "We need to raise the funds which will cover the SDR, orthopaedic surgeries and minimum mandatory rehab at the hospital, as well as to present Luca's progress prior and after the operation.
"Luca's dreams are to play sports with his friends at school and be an independent person.
"We as his parents will do our best to make his dreams come true."
Luca's dad Matty has also taken up fundraising challenges to raise money for the surgery.
He took on the Etape Caledonia on Sunday.
---
---
The cycle challenge sees riders travel 85 miles, starting and finishing at Pitlochry.
Elena added: "Matty wasn't a bike rider and has been training these last couple of months to take on the 85-mile bike ride to raise funds for Luca.
"It was a massive undertaking for someone who isn't a cyclist but he's been training hard."
Matty has also taken on a sponsored weight loss and is trying to lose a total of seven stone to raise cash. Currently, the engineer weighs 16 stone 7lbs having lost four stone but is clooking to lose another three.
Elena said: "He has lost a massive amount of weight as part of his Go Luca Go challenge and is continuing his fitness challenge to get in shape for his son – I'm so proud of him."
The family have a GoFundMe page set up so people can donate to their cause at www.gofundme.com/go-luca-go