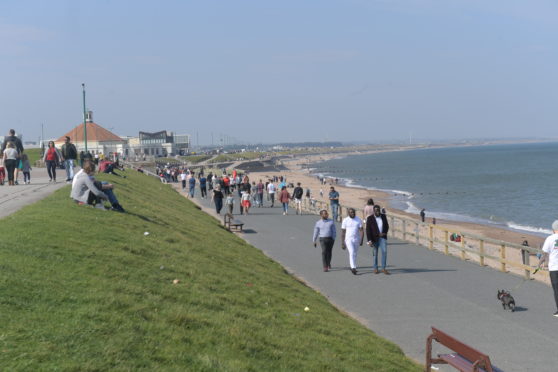 It was an egg-cellent Easter weekend for sunseekers as parts of the north-east boiled with record-breaking temperatures.
At Fyvie Castle the mercury reached 22.8C (73.04F) – the hottest Easter Sunday in the area since records began.
The area narrowly missed out on being the hottest spot in Scotland when Edinburgh recorded a temperature that was just 0.2C warmer.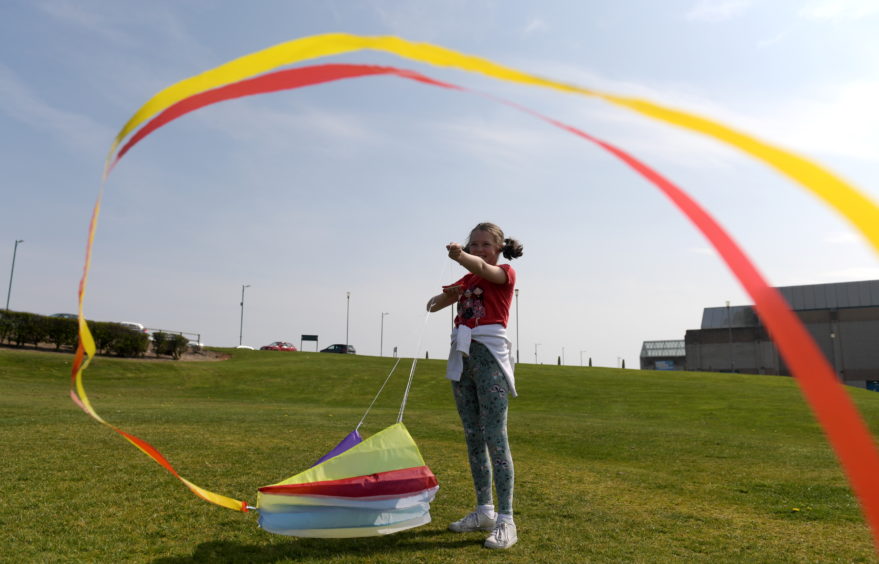 A spokesman for the Met Office said: "Temperatures of 22.8C were recorded at Fyvie Castle yesterday.
"At 1pm temperatures of 21.3C were also recorded at Aboyne.
"The previous Scottish record for Easter Sunday was 20.7C, which was also set at Aboyne. That was on April 5 2015."
Aboyne, Upper Deeside and Donside councillor Peter Argyle said: "It has been absolutely fantastic over Easter weekend.
"Deeside and Aberdeenshire have been bathing in sunshine.
"It's been a fairly cold spring up to this point and I think people have been getting a bit fed up with it, so it's great they are finally getting the chance to get out and enjoy the good weather.
"It's fantastic and to have it like this over a holiday weekend makes it even better.
"It is a massive benefit to the area and local businesses, because people are out and about."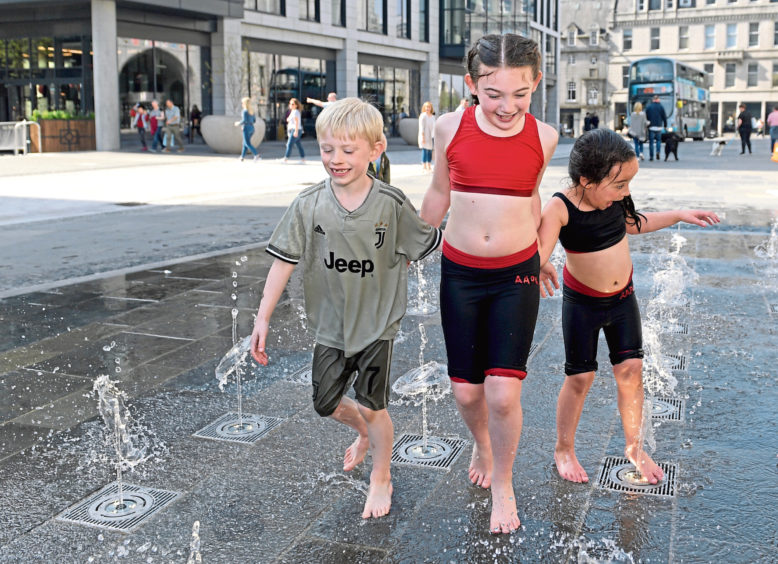 Turriff and District councillor Iain Taylor urged residents to make the most of the weather – but also issued a warning to take care.
He said: "It is great for enjoying the countryside and its produce.
"However, it is important to keep in mind that bodies of water will still be cold, particularly in light of recent tragic events.
"UV protection and hydration are also very important."
The highest temperature in the UK was recorded yesterday at Wiggonholt in West Sussex, when it reached highs of 24.3C.
It was also 23C in Trawscoed in west Wales, while the highest temperature in Northern Ireland was 21C at Helens Bay.
Easter Monday was also expected to break records with good weather set to continue.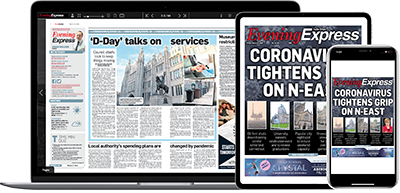 Help support quality local journalism … become a digital subscriber to the Evening Express
For as little as £5.99 a month you can access all of our content, including Premium articles.
Subscribe