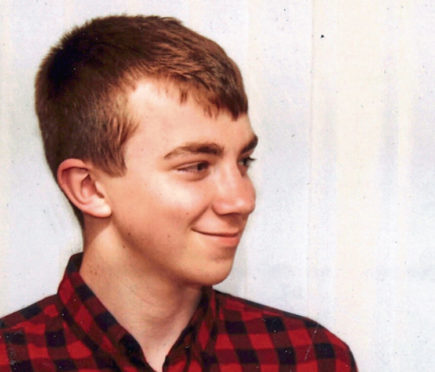 A jury has heard of a dad's fight to save his son after he was found seriously injured at a north-east firm.
Dean Reynolds, 23, is on trial at the High Court in Aberdeen accused of culpable homicide over the death of Michael McLean.
Mr McLean, who was just 17 at the time, died after an incident at the premises of Denholm MacNamee Ltd, Inverurie Business Park, on August 14 2015.
Reynolds denies killing the teen by culpably and recklessly operating a cable spooler machine, causing it to rotate while Mr McLean was within the drum of the machine, as a result of which he sustained severe injuries and later died in hospital.
He faces an alternative charge of failing to take reasonable care for the health and safety of persons affected by his acts or omissions at work.
Reynolds, whose address was given in court papers as Regent Street, Keith, also denies a second charge of attempting to pervert the ends of justice by discarding two pairs of work boots belonging to him.
On the first day of the trial, evidence was given by the firm's managing director Brian Ritchie.
Mr McLean, a pupil at Kincorth Academy, was working at the firm, where his father was a procurement manager, for the second successive summer and was on his last day on August 14 before he was due to return to school.
Mr Ritchie told advocate depute Richard Goddard that on the day in question he was alerted when a technician came to his office to say Mr McLean was unconscious and he went to the paint tent to find him lying on the ground.
Asked to describe the scene he said: "Obviously Mikey had been removed from the spooler and was lying at the entrance of the tent. Mark, Mikey's dad, came running out and started giving him CPR."
Mr Goddard said: "How long after you arrived did his father turn up to start CPR?"
He said: "A split second."
Mr Ritchie went on to describe Mr McLean as being "blue-ish white" and having blood coming from his ear.
When asked if it was clear the teen was in a "very serious condition", Mr Ritchie responded: "Instantly."
He went on to tell the court that as paramedics arrived he asked Reynolds what had happened. He replied: "He said he didn't know, he may have taken a turn."
He then spoke to Reynolds on Monday August 17 2015.
Mr Goddard said: "Did he offer an explanation as to what happened?"
He replied: "He stated Mikey was always chewing chewing gum. He may have choked on chewing gum."
Defence QC Ian Duguid asked Mr Ritchie: "Ultimately, you are responsible for the welfare of all the employees on the site, is that correct?"
He said: "That's correct."
Mr Duguid went on: "For a period of time he (Mr McLean) was inside the paint tent performing a painting task on the spooler alone, so there was no supervision of him?"
He replied: "At that time, yes."
The trial, before Lord Beckett, continues.