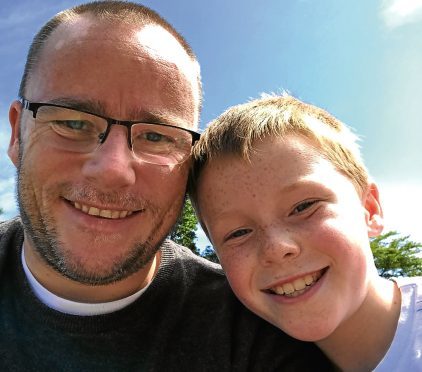 A North-east dad is gearing up to take on a triathalon in the hope of raising £10,000 to help find a cure for type 1 diabetes.
Davie Cowie's son Adam, nine, was diagnosed with type 1 diabetes when he was five years old after attending a friend's birthday party.
Having requested a drink of water, Davie and his wife Nicola didn't think that was unusual until Adam started crying desperately for water.
Wondering if it was a urine infection the couple took him to A&E.
A routine dip test led to the condition being detected and Adam now constantly manages his blood glucose levels with insulin injections just to stay alive.
Now, Davie, of Westhill, with son Adam, will take on a triathalon that'll see him swim 800 metres at Bucksburn Swimming Pool before heading to Dunecht Estate where he'll complete a 5k run and 20km cycle in September.
The event will raise money for JDRF which funds research into type 1 diabetes.
Davie, who is a prolific fundraiser for JDRF, having so far raised nearly £15,000 for the charity in four years, said: "People were incredibly supportive and generous which is why this time I'm aiming for £10,000.
"If I reach that then I'm going to make the triathlon an annual event."
To donate visit www.justgiving.com/fundraising/david-cowie6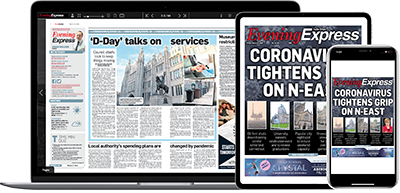 Help support quality local journalism … become a digital subscriber to the Evening Express
For as little as £5.99 a month you can access all of our content, including Premium articles.
Subscribe