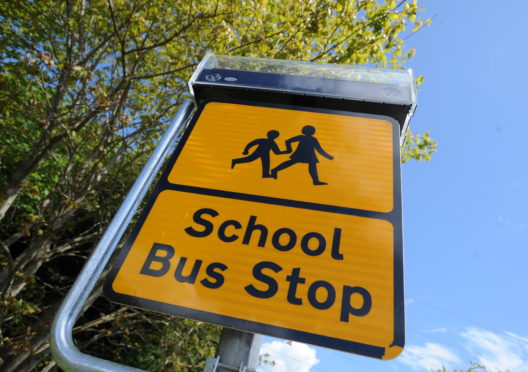 Aberdeenshire Council has revealed its plans for changes to school transport to keep children safe amid the Covid-19 pandemic.
The guidance comes as children in the region and across the country prepare to return to school for the first time since March on Wednesday.
New measures detailed include frequent cleaning of vehicles, the increased use of face coverings and opening windows or skylights to improve ventilation.
Parents will need to ensure children sanitise their hands, using either soap and water or sanitiser, before they get on board, and also encourage them to carry tissues to help follow the 'catch it, kill it, bin it' health advice.
Pupils travelling on buses or coaches will not be required to wear a face covering unless they are clinically advised to do so, though they can be worn out of choice.
However, students who take taxis or private hire cars to school will need to wear a face covering while in the vehicle – though operators have been told there is a presumption that children with additional support needs will be unable to wear one.
---
---
An Aberdeenshire Council spokesman said: "Plans to resume school transport in Aberdeenshire have been developed in line with Scottish Government guidance and shared with parents and service operators.
"The priority has been to ensure that all pupils entitled to school transport on grounds of distance or safety have a service available, and we have also made arrangements to carry the majority of pupils who previously travelled on a 'privilege' basis."
Meanwhile, drivers will usually wear a face covering, as will Personal Assistants for children with additional support needs.
The council's guidelines for operators says "the scientific advice makes clear that maintaining distance between young people on dedicated school transport is not necessary" – though distancing is still considered "helpful".
To help pupils maintain a distance from each other, a system of assigned seating may be brought in.
This means children could either be asked to always use a specific seat, or to sit according to a rule such as ascending year groups – front to back, youngest to oldest.
Siblings might also be asked to sit together.
In addition, face-to-face seating will not be used, and it will not be permitted to consume or share food and drink in the vehicle.
At the end of the school day, some schools in Aberdeenshire may stagger bus departure times to discourage large groups of students leaving school at the same time and crowding pick-up points.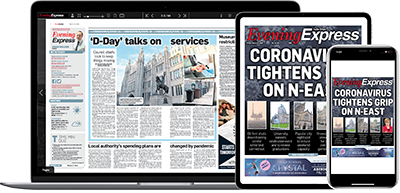 Help support quality local journalism … become a digital subscriber to the Evening Express
For as little as £5.99 a month you can access all of our content, including Premium articles.
Subscribe