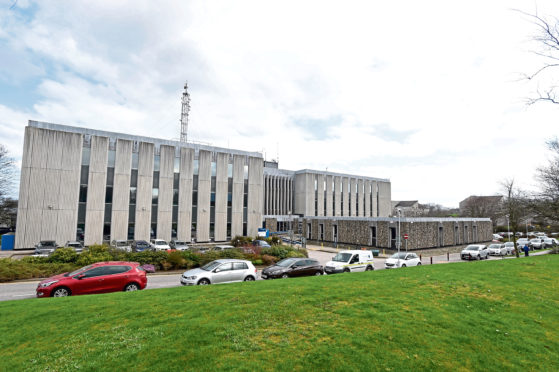 Aberdeenshire Council is "planning for the worst", after it was revealed it could face a £20 million funding black hole next year.
A new report shows the authority is facing a shortfall of at least £12m, based on a budgeted income of £543m against a budgeted spend of £555m.
The figure could soar to £20m if the council is required to give staff a 3% salary increase, with council co-leader Jim Gifford claiming they are "planning for the worst and hoping for the best".
The figures are based on the "working assumption" the revenue grant and known ring-fenced grants will be the same as those received in the current year.
Mr Gifford said if budget predictions are correct, then the council faces being short of cash for the eighth year in a row.
He added: "It's how we deal with that, we have to balance the books somehow. There's many ways we can do that but because it's the eighth year in a row it gets harder and harder every time.
"We will look at everything including raising charges and making services more efficient."
When asked if jobs could be lost and services cut, Mr Gifford said it was "too early" to know but added the council was having to look at "absolutely everything".
However, the report, which will go before councillors on Thursday, said the projected shortfall does not include provision for any additional grant announcements similar to those received "very late on" in the budget process in the past couple of years.
---
---
In 2017-18 the Scottish Government gave the local authority an additional £6.3m at a late stage, while in 2017-18 it got an extra £7.7m. The report also reveals the council's budget for next year includes a 1% pay increase for staff but said if a 3% pay award is granted then an additional £8m of cost would be added to the 2019-20 budget.
When this is added to the initial budget gap of £12m, the council could be facing a £20m shortfall.
A Scottish Government spokesman said: "In 2018-19, councils will receive funding through the local government finance settlement of £10.7 billion.
"This will provide a boost in both revenue and capital funding.
"Aberdeenshire Council will receive £454.7m in local government funding. Taken together with the council's decision to increase council tax by 3%, Aberdeenshire Council will have an additional £19.2m compared to 2017-18."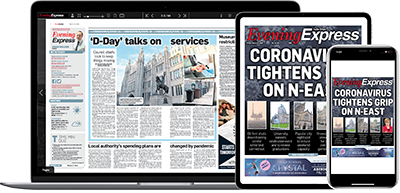 Help support quality local journalism … become a digital subscriber to the Evening Express
For as little as £5.99 a month you can access all of our content, including Premium articles.
Subscribe