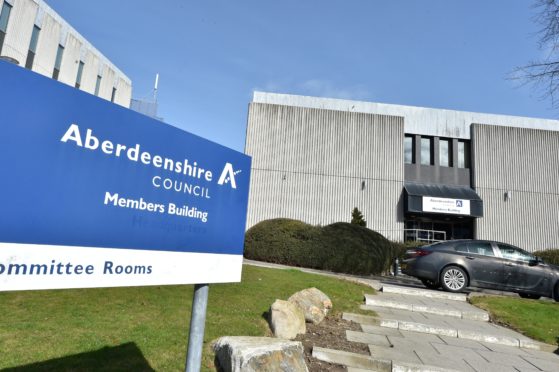 Council chiefs are seeking legal guidance after a letter to north-east residents was amended, making it misleading.
Aberdeenshire Council circulated neighbour notification letters to residents, containing information about the proposed local development plan.
However, some of the contents of the letter was changed by a third party and distributed to residents in Oldmeldrum.
The letter, signed by the council's head of service Paul Macari, had additional text inserted following his signature.
The local authority is now consulting its legal staff over the letter.
A council spokesman said: "Aberdeenshire Council has been made aware that the neighbour notification letter issued by us regarding the publication of the Proposed LDP has been amended by a third party and circulated to residents living in Oldmeldrum.
"We wish to confirm that the text inserted following the signature of our head of service, Paul Macari, are not the words of the planning and environment service. A copy of the amended letter has been passed to colleagues in legal and governance for consideration.
"While we would encourage members of the community to share and discuss information on the proposed LDP, the way in which this letter has been prepared is, we believe, misleading and we have been approached by several concerned members of the Oldmeldrum community regarding this matter.
"We are working closely with the Meldrum, Bourtie and Daviot Community Council to ensure that information is circulated to the community in a clear and transparent way."
In Oldmeldrum, there are six sites designated for development under the proposed local development plan.
One of these is for the land north of Distillery Road, which was previously allocated in the 2017 local development plan as 50 homes. Now, it has increased to an allocation of 88 homes.
There is a planning application pending for 37 homes with land set aside for affordable housing, and land to the east of the site has been reserved for a community church. If any plans are accepted, access and local travel links will be required to be created.
A further 85 homes are included in the plan at Coutens, a new site which forms part of the Battle of Barra site, and where possible existing buildings to the south should be converted or upgraded rather than demolished.
A total of 26 homes have been allocated for land south of Millburn Road, where full planning permission has already been granted, and the site is currently under construction, and 68 homes on land at Chapelpark has also been granted under planning permission in principle.
Newly allotted is a site at the east of Oldmeldrum called Newbarns, which has been marked for development for 146 homes, and West of Coutens is included as 3.2ha of employment land.
Anyone wishing to make representations regarding the proposed local development plan can do so until July 31.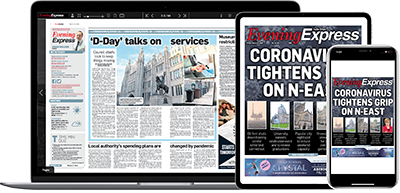 Help support quality local journalism … become a digital subscriber to the Evening Express
For as little as £5.99 a month you can access all of our content, including Premium articles.
Subscribe