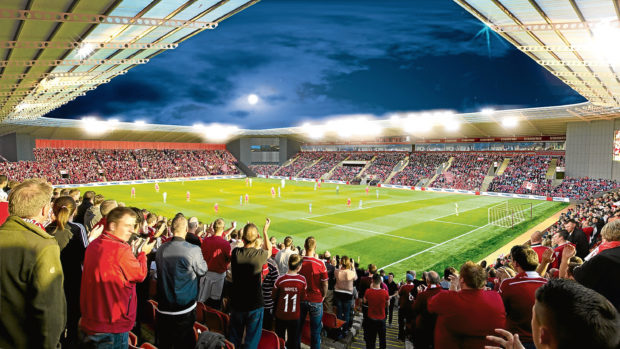 The chairman of a community council has stepped down in the wake of revelations about an anti-Kingsford Stadium protest group.
It is understood Charlie Love quit Westhill and Elrick Community Council on Thursday night.
Earlier that day the Evening Express revealed the No Kingsford Stadium (NKS) campaign had created a fake spokesman to give interviews to the media.
Exclusive: Kingsford Stadium objectors created fake spokesman and Facebook page
The group admitted that "Angus Jamieson" was made up, but insisted it was a pseudonym to combat vicious online threats and abuse directed at its members.
In a statement the three NKS directors said "if anyone has felt misled because of our use of a pseudonym, we offer our sincere apologies".
A fake Facebook profile of "Angus" was also created and his name was on more than 30 Freedom of Information requests.
"Angus" gave phone interviews to the EE and our sister paper The Press and Journal during the early days of the campaign.
We obtained an e-mail sent to a number of people, including the three NKS directors, on August, 14, 2016, which mentioned "Angus" speaking to journalists.
The e-mail, written by Mr Love, said "Angus gave an interview with the P&J today" and then outlines the quotes that "Angus" said.
It is understood Mr Love resigned from the community council at their meeting on Thursday night.
Heather Brock, deputy chairwoman of the community council and also a director of NKS, said it was "not something she could comment on" without consultation with the other members.
Mike Forbes, a spokesman for the Westhill Yes to Kingsford group, was in the audience at the monthly meeting.
He said: "There was an announcement that Charlie had resigned with immediate effect."
Mr Love's name was removed from the post of chairman within the community council website's members section yesterday and it is now listed as a "vacant" position.
Mr Love did not respond to Evening Express requests for comment.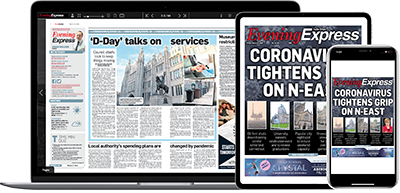 Help support quality local journalism … become a digital subscriber to the Evening Express
For as little as £5.99 a month you can access all of our content, including Premium articles.
Subscribe