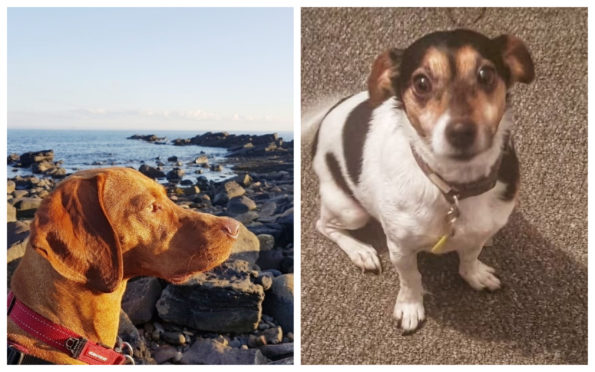 An north-east charity has made an appeal for people to help raise funds to save two dogs from being put down.
Karen Fairclough founded the charity Until Every Dog Has A Home, which offers dogs with severe behavioural issues, or with bite histories, a chance to be rehabilitated and live out their days in the sanctuary.
The founder of the charity agreed to offer a 17-month-old Vizsla and a five-year-old Jack Russell terrier placements until they can be rehabilitated.
To keep them safe, Karen needs to raise £2,200 to buy and build kennels to accommodate them at the sanctuary in Turriff.
If the money is not raised, both dogs are at risk of euthanasia.
Karen said: "I found out about the dogs because I work with other rescue centres and dog trainers and they told me about them.
"The families of these dogs do not want to euthanise their pets but they feel like they don't have another option.
"The Jack Russell was taken to the vet to put him to sleep and the vet thought he was able to be saved.
"The Vizsla was working with a trainer who got in touch with me and thought I would be able to help him. We have got to the point where we see they can come to the sanctuary but we have no kennel to accommodate them."
---
---
The Vizsla has a history of biting and is highly unlikely to find any other rescue placement.
The Jack Russell's aggression has become unmanageable for his owners, especially since the arrival of a baby.
Karen, 34, added: "We really are their only chance to be able to live out their life."
The cash will go towards materials for two kennels and equipment. To donate visit https://www.justgiving.com and search for Karen Fairclough.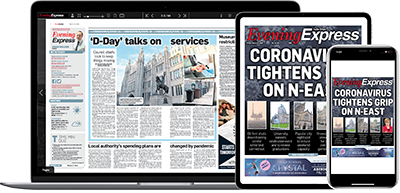 Help support quality local journalism … become a digital subscriber to the Evening Express
For as little as £5.99 a month you can access all of our content, including Premium articles.
Subscribe