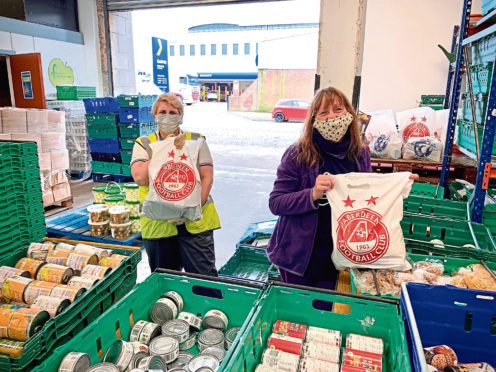 A charity has pledged to continue helping people despite temporarily closing due to the coronavirus pandemic.
CFINE joined forces with three other charities, the Evening Express and Original 106 this week to help vulnerable residents during the crisis.
The charities, including Aberdeen Cyrenians, Social Bite and Aberdeen Foyer, are working together to make sure no one is left struggling to buy food and essential household items.
The Evening Express is also donating cash to the new AC2U initiative.
CFINE, which provides support and supplies to the most vulnerable people, has now announced that it will shut its doors during the coronavirus outbreak to help protect people who use the service, volunteers and staff.
But the organisation stressed it remains committed to providing assistance to those in need during the Covid-19 outbreak.
Working alongside partners, the charity will offer a new delivery scheme for individuals and families who cannot leave their homes.
Dave Simmers, CEO of CFINE, said: "CFINE is grateful for the support of Evening Express and Original 106.
"The vital funds raised through the Covid-19 appeal will allow CFINE and our partners, Social Bite, Aberdeen Foyer and the Cyrenians, to maintain a crisis food delivery service for those individuals and families who have been affected by the coronavirus outbreak.
"CFINE's social enterprise exists to generate income for the charity. Due to the recent events, CFINE had to hit pause on most enterprise activities, causing a significant financial setback for our charity.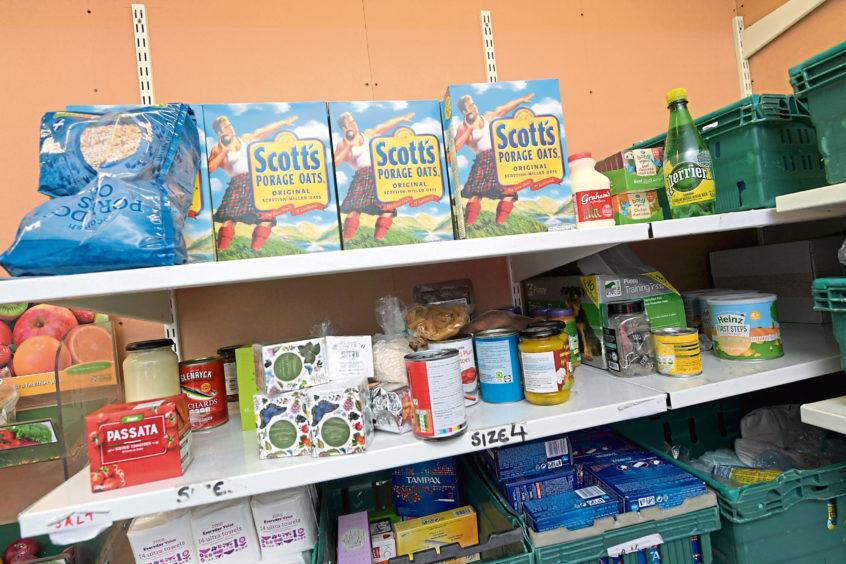 "The support we receive from the Evening Express, Original 106, our partners, the authorities and the public enable us to remain true to our raison d'etre, tackling poverty, at these uncertain times.
"Although our everyday operations have ceased for safety reasons, we are committed to trying to ensure those individuals and families who are facing difficulty and have no other way of accessing food during the COVID-19 pandemic are receiving food deliveries, with appropriate processes."
The charities will have safety measures in place to ensure there is no contact between people delivering parcels and those receiving them.
Flora Kovecses, promotions and publicity officer at CFINE, said: "There will be no contact. The beneficiary who will be receiving the package will be informed by phone call that the parcel is outside and we will be advising all our drivers to use hand sanitizer before picking up a parcel and after dropping it off."
Drivers will also be provided with masks and made aware of the necessary health and safety precautions which they must take.
CFINE has 30 volunteers to help during the crisis and expects to deliver around 100 parcels every day.
Flora said: "We are really worried because we have limited access to resources, including volunteers, so we will be doing our best to help.
"We are expecting a big response from the public for this service."
The charity will continue to supply food through its FareShare network which distributes items from the food industry to people in need.
Aberdeen Cyrenians is directly involved with co-ordinating and delivering supplies as well as cooking and packing parcels.
And Social Bite will provide packed lunches while Aberdeen Foyer will support efforts from its Summer Street hub.
Flora added: "We find it fantasic that people are stepping up and are willing to help others.
"We are really grateful for the collaborations we have in place and we do believe we can only do this together."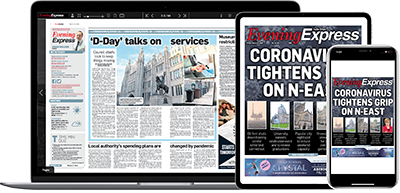 Help support quality local journalism … become a digital subscriber to the Evening Express
For as little as £5.99 a month you can access all of our content, including Premium articles.
Subscribe