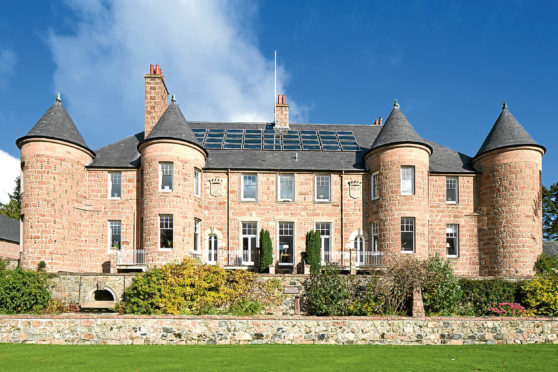 A North-east care home that rose from the ashes after a serious fire is making plans to welcome more residents.
Alastrean House, which is owned by the Balhousie Care Group, was forced to close in January 2016 after the blaze ripped through the home.
No residents were hurt, but the building needed to undergo substantial renovations.
Following a successful £160,000 refurbishment over 18 months, part of the Tarland home was opened to residents at the end of last year, with 21 beds made available.
With those spaces almost filled, the 51-bedroom home is hoping to gain approval from the Care Inspectorate to open a further eight rooms within the next few weeks.
Elaine Dickson, the interim home manager, said: "It took a while for word to get about, but we are filling up with residents now.
"The first 21 rooms have been opened and we're looking to open eight more."
The increase in rooms also means the home will be looking for further staff.
Elaine said positions from registered nurses to domestic staff are required.
The property has been fully refurbished but not fully opened to avoid putting pressure on staff.
Elaine said: "It's about keeping things manageable.
"If we open 51 beds all at once we could fill very quickly.
"It takes time to get care plans for individuals in place, so we never accept more than one resident a day."
Elaine said she believed getting the home up and running was "really important".
She said: "There is a huge demand for care home places in the area, and that's quite evident from the inquiries that we've been having, from the social work department as well as individuals.
"It's very important that we get it up and running as quickly as we can."
Elaine said she hoped the 22 remaining rooms could be opened, likely all at once, before the end of the summer.