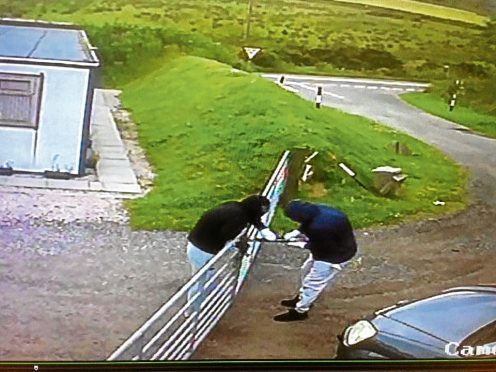 Victims of a caravan theft have been left shocked after discovering raiders stalked them two nights in a row.
The Evening Express previously reported how two masked men used bolt cutters to cut through a padlock and steal a Hobby caravan worth about £2,000 from GWT Plant Hire in Rickarton near Stonehaven at around 7.30pm on July 8.
The company's secretary Sarah Taylor said she and her husband Graham had missed the thieves by a matter of minutes.
Now, Graham has revealed that the brazen thieves were spotted keeping watch on the yard on the two evenings before the break-in.
Graham, who is a director of the firm, which hires out vehicles such as ride-on lawnmowers, said: "It's an awful feeling to know that we've been watched for hours at a time. It's actually more chilling than the caravan theft itself, and it shows that it was planned and that we were targeted."
Graham made the discovery when he checked back on CCTV footage for the two days before the caravan theft.
CCTV shows moment masked men cut padlock and flee with caravan
The footage shows two men sat in a Honda CR-V parked in a spot overlooking the company's yard on July 6 from 4pm to 8pm and again on July 7 from the late afternoon to 7.30pm.
Graham said: "They have been sat there studying our movements – when we arrive, when we leave, when the place is secure. We have security measures in place but it seems like they have watched us long enough to know when to come.
"Personally, I think the caravan was stolen to order. When they broke in, they seemed to know exactly what they were looking for."
The Taylors circulated CCTV images of the theft last week and, though Police Scotland launched an investigation in a bid to catch those responsible and recover the caravan, Graham said there has been no luck so far.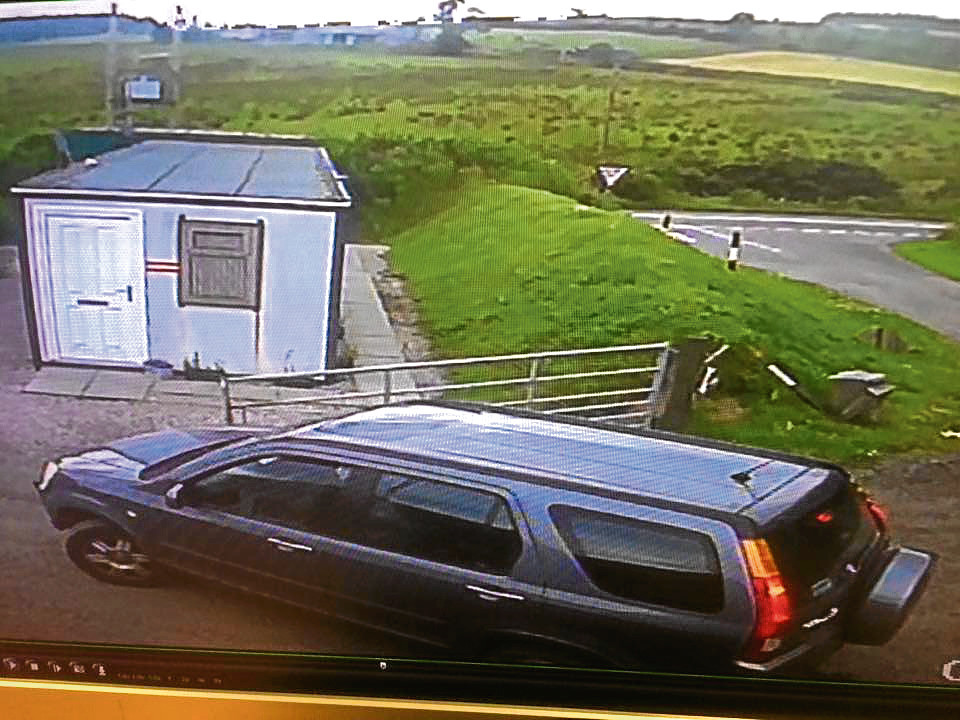 He added: "There have been a few sightings in the area but police checked them out and there was either no trace or they were different caravans.
"I am convinced that they drove through Stonehaven as a friend said that he saw someone who he assumed had just bought a caravan because they were very hesitant about towing it. That would tally with the timings too."
Sarah said: "I am angry and quite sad that someone would target us in this way."
Police Scotland asked witnesses or anyone with information about the theft to call them on 101 or Crimestoppers on 0800 555 111 to remain anonymous.