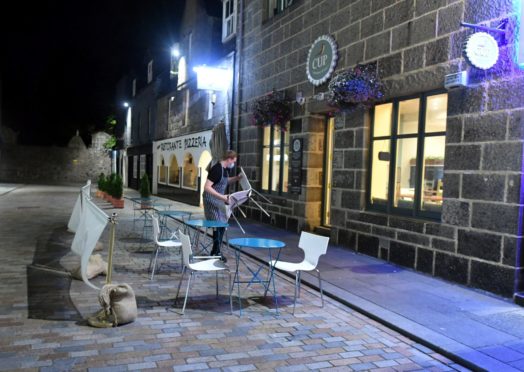 Business leaders in the north-east have expressed their disappointment after it was confirmed current coronavirus restrictions would be extended.
First Minister Nicola Sturgeon confirmed limits on hospitality business opening hours and their ability to serve alcohol would be continued for another week.
Hospitality bosses launch Save our Jobs campaign as restrictions extended
However, key players in the region's hospitality sector believe the extension of restrictions will prove damaging – with many already fighting for their survival.
Adrian Watson, chief executive of Aberdeen Inspired, said: "The ongoing restrictions in place in Aberdeen continue to have a very real impact on the city centre and our local businesses.
"All are working tirelessly to ensure they meet every request made and safety standard asked for. There is a feeling of disappointment among them that the 6pm curfew, in particular, is being continued.
"The implications of pushing back the curfew to 6pm has had a difficult effect on not just on our hospitality businesses, but the wider city centre as a whole in terms of footfall. The scale of the challenge being faced in the heart of our city is huge, and each increase in restrictions further exacerbates it.
"We welcome the fact that funding support will be continued to help those affected by this, but further detail on exactly what this will be needs to be given urgently.
"Aberdeen Inspired strongly supports the tiered approach which reflects local levels and will have different approaches for different areas. It is our hope that this, when announced in due course, will bring greater clarity for all, particularly as we move into a crucial time of year for retail and hospitality and work to build confidence in the city centre."
Russell Borthwick, the chief executive of Aberdeen and Grampian Chamber of Commerce, said: "We are hearing from our business communities that the situation is growing graver by the day with the certainty of mass redundancies and company failures. This is despite great efforts by businesses to create the safest environments they can for staff and customers.
"It is clear from language being used that there will be limited engagement with local authorities and other agencies, the buck for deciding how businesses and our lives will be further impacted will stop with the Scottish Government.
"Some businesses are not being forced by legislation to close but the conditions imposed leaves them in a no man's land of being open with too few customers and without meaningful recourse to financial compensation. Support schemes have been vital to this point and remain so, but they cannot take the place of an open-for-business, fully functioning economy."
Stuart McPhee, the owner of city-centre bar Siberia, said: "It's not good news but it's also not a complete surprise it's been extended.
"The focus needs to shift back to what support is going to be available, and the sector needs to be asked what would work, rather than simply having restrictions forced on us.
"Businesses are facing an incredibly difficult situation, and we need to know what can be done to help."
Coronavirus: Hospitality restrictions 'could be the end of Scotland's pubs as we know them'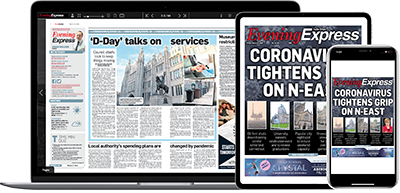 Help support quality local journalism … become a digital subscriber to the Evening Express
For as little as £5.99 a month you can access all of our content, including Premium articles.
Subscribe