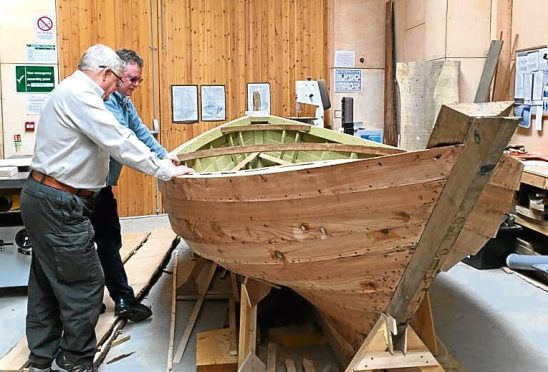 A boatbuilding project has been given a boost after a business donated some much-needed materials.
The Portsoy Boatshed had run into difficulty as its volunteers struggled to source wood for its latest project, the rebuilding of a traditional in-shore sail fishing boat called Sea Spray.
But then the owners of Glen Tanar Estate, Michael and Claire Bruce, saw an opportunity to lend a helping hand through their own knowledge and contacts.
Located by Portsoy's Old Harbour, the Portsoy Boatshed's volunteers use their passion for boat building to involve others in the various projects they run.
Glen Tanar Estate owner and director Mr Bruce spent family holidays in wooden trawler-style boats and has fond memories of the types of vessel built by the volunteers.
Having used larch earlier this year, as part of the Aboyne Schools Project, he knew he'd have the timber and the mill access Portsoy Boatshed needed.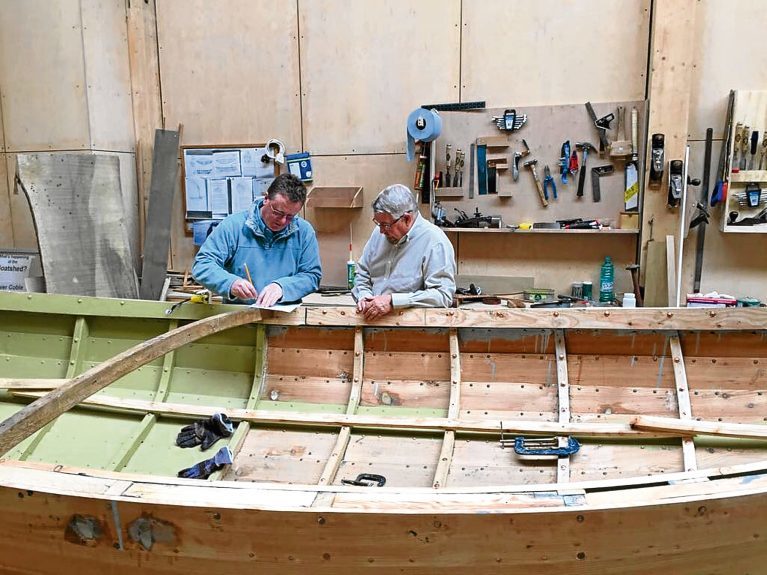 Mr Bruce said he had met Rodger Goodyear, the project's chairman, at the Portsoy Boat Festival fundraising dinner and was invited to see its premises. Mr Bruce added: "He had problems getting larch and I could understand what his issue was, but with a little work we could find what they needed.
"It wasn't really a big thing at all to get the sawmill to do a little bit extra.
"I think they're doing a great thing in the Boatshed.
"I was trying to encourage them to think about a design of a traditional boat."
Because the larch needed to be of a specific moisture content, another local company – James Jones and Sons – offered to kiln dry the timber for free.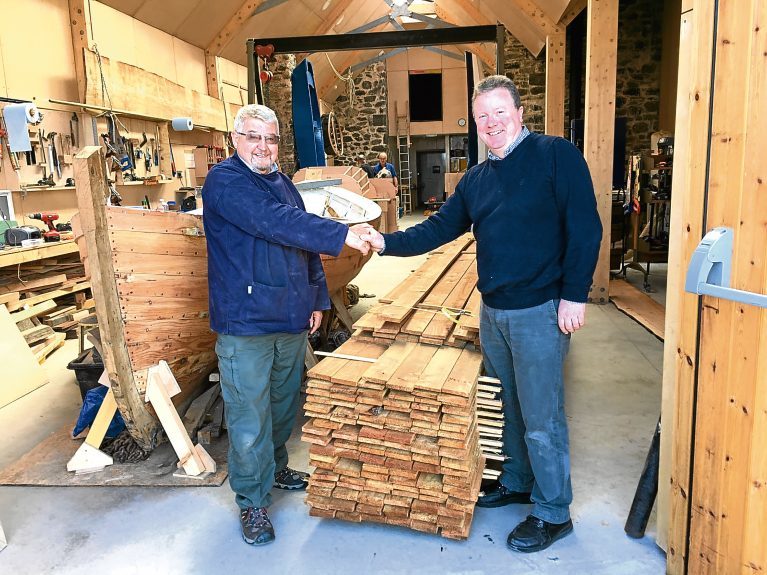 Rodger Goodyear said: "It's really going to help us.
"It's a fairly constant battle to manage finances in a project like the Boatshed.
"This is a project we've been working on for a while.
"The larch is beautiful and it's perfect for boatbuilding.
"We started off building very small, little boats and we've built a total of 60 now with primary schoolchildren.
"We also have a bunkhouse and we're now offering residential packages so they can stay in the Sail Loft and get involved in the boatbuilding.
"There's a lot going on and it's support from people like the Bruces that help keep us going.
"The Sea Spray is being worked on by volunteers of the Boatshed.
"We hope it'll be launched at the boat festival next year – the plan is to finish it then or before. The hull is just about completed."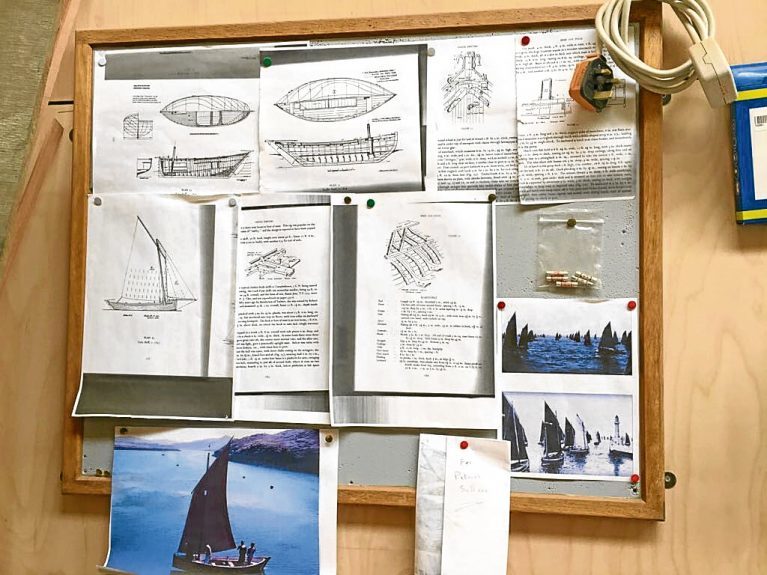 The next step in constructing the Sea Spray will be its decking.
In addition to their Sea Spray and Sail Loft projects, Portsoy Boatshed work with children from local schools to get them involved in the process of traditional boatbuilding.
Three years ago they began a project with Banff Academy, which is now being funded by Chevron, and lets kids come to the Boatshed and boost their skills.