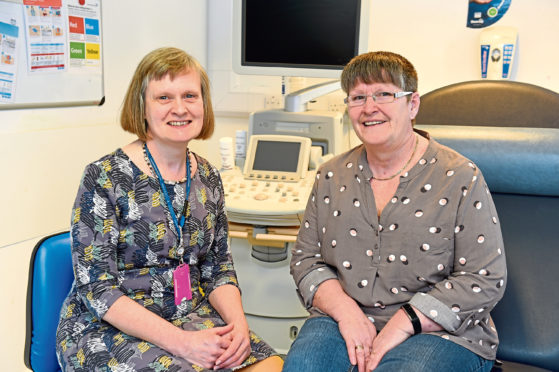 A north-east woman has donated almost £4,000 to a unit which helped her through her cancer diagnosis.
Kemnay resident Wilma Dawn, 59, was diagnosed with breast cancer in 2014 after finding a lump.
She has praised the quick actions of medics at Aberdeen Royal Infirmary in helping her through her ordeal.
Within weeks, Wilma was in Edinburgh to have surgery, before a few weeks of radiotherapy to help rid her of the condition. Now Wilma only sees the staff at ARI for an annual check up, all of which have returned negative results.
As a thank you for the work that they did in helping her and so many other people, Wilma decided to hold a special bingo night at Kemnay Bowling Club, raising £4,369 for the hospital by selling tickets and raffling off prizes.
She said: "I had been to a couple of these types of nights and always thought that I could do this for breast cancer, and it just led from there.
"They took away the cancer. That's why I wanted to do it for them.
"And they're chuffed to bits to receive the money."
Wilma told staff about her idea to raise cash when she was in to get her annual check up in January.
She said: "I was telling the breast cancer nurse what I wanted to do and she said it sounded brilliant. So for me that was the green light and I went for it."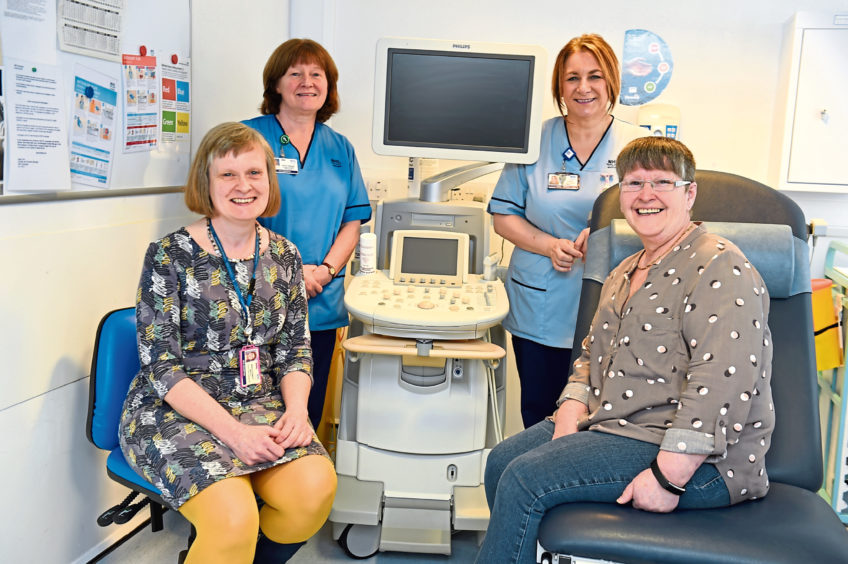 Despite raising the cash, Wilma doesn't want any say in how its spent, and has left that in the capable hands of the medics that helped her.
She said: "I don't mind what they spend it on, it's totally up to them – and at the end of the day, they know best."
Consultant Elizabeth Smyth said: "We are all delighted by this very generous donation to the Breast Screening Centre.
"All the team are so grateful to Wilma for raising this amazing sum of money. On behalf of all of them I want to say a heartfelt thank you.
"The breast service is very much looking forward to moving to the new Baird Family Hospital scheduled to open in 2021 and will use the money raised to enhance the patient environment within this new facility where all breast services will be located together on one site."