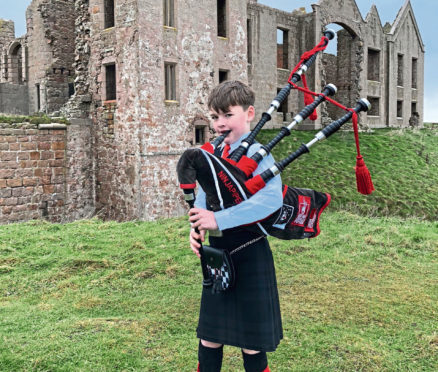 A 10-year-old boy who dreams of becoming a Red Hot Chilli Piper is to receive a set of bagpipes custom-made to pay tribute to firefighters who died on 9/11.
Josh Bruce, from Peterhead, has been playing the instrument since he was six.
Just 343 sets of the pipes have been made – one for each of the firefighters who lost their lives in the wake of the terrorist attacks on the World Trade Center in 2001.
After attacks in New York, the Red Hot Chilli Pipers released a charity single called 343 The Fallen to commemorate the firefighters who died.
Now Glasgow shop Wallace Bagpipes, the Red Hot Chilli Pipers and Texas-based bagpipe shop Lone Star have come together to release a limited edition series of pipes. A portion of every set sold will go to the charity Fallen Firefighter Foundation.
Josh's mum Lynsey Bruce said: "When we saw on the Lone Star Piping page that they were working alongside Wallace Bagpipes and the Red Hot Chilli Pipers and were releasing a special edition set of 343 Red Hot Chilli Piper Wallace Pipes, we knew then these were for Josh.
"Josh has been very lucky in getting set number 71, which is his kart racing number and Peterhead's Fire Station number."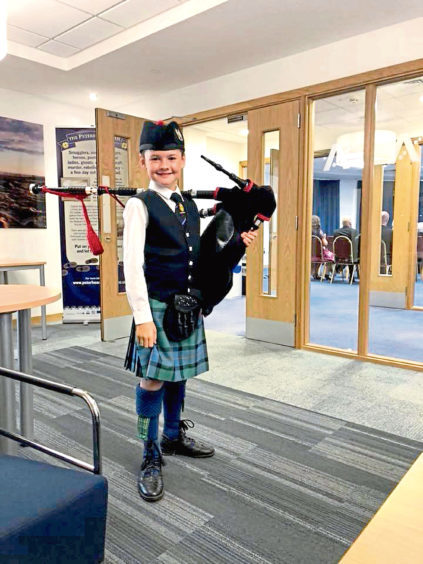 The young piper – who gets lessons from Chilli Piper Dougie McCance – is set to receive his new set on September 11 as part of the 17th anniversary of the tragedy.
Lynsey, 34, and dad Kevin, 38, took Josh down to Glasgow to watch his new set of bagpipes being made.
Josh said: "When I went into Wallace Bagpipes I had no clue what we were there for – even when I was asked to push the button on the machine.
"It wasn't until I saw my name and number on them I realised.
"I was speechless, it still hasn't sunk in and I cannot wait to get them in a few weeks."
Josh says when he grows up he hopes to emulate his mentor and entertain people with his special set of pipes.
"When I'm older I want to be a Red Hot Chilli Piper and travel the world playing my pipes and entertain everyone.
"My favourite songs to perform are Highland Cathedral, Avicii's Wake Me Up – but in Red Hot Chilli Piper-style, with loads of moves and dancing – and Leaving Home by Dougie McCance."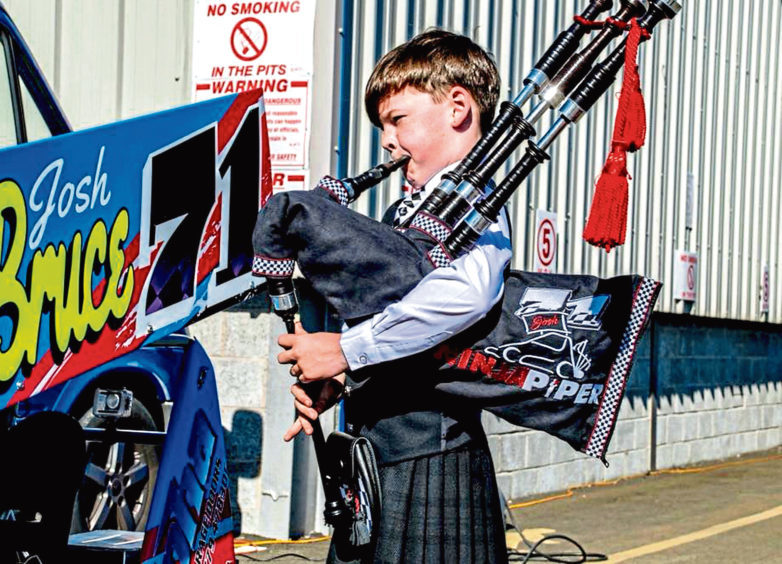 The young piper performs with the Fraserburgh RBL Pipe Band.
His mum and dad said they are "very proud of his achievements".
Lynsey said: "When I see him on that stage or entertaining at an event, to see the smile on his face gives me a great sense of achievement."
She added: "Josh started on the chanter at the age of six and on his eighth birthday he received his first set of bagpipes.
"He has done his first full wedding, piping in the bride, played at wedding receptions, big birthday parties, Burns suppers.
"The list is endless. He loves to entertain."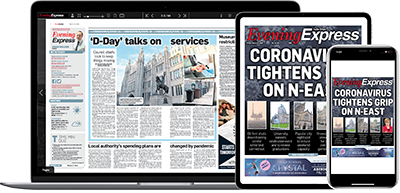 Help support quality local journalism … become a digital subscriber to the Evening Express
For as little as £5.99 a month you can access all of our content, including Premium articles.
Subscribe