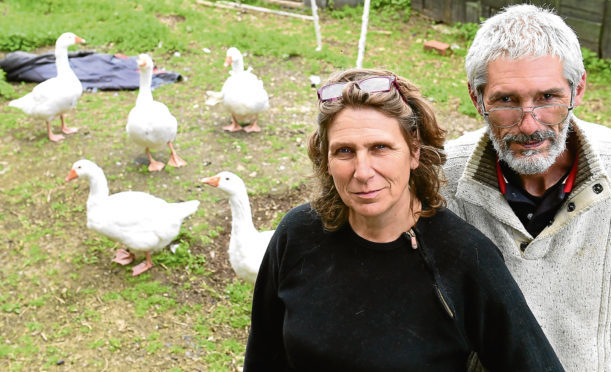 A North-east animal charity is close to reaching its fundraising target to build a hospital for wildlife.
The New Arc (North East Wildlife and Animal Rescue Centre) near Ellon has so far secured more than £25,000 of its £30,000 goal towards the project.
The animal hospital would create a space within the New Arc's land for visiting vets to use in an emergency and an area for animals to recover following surgery.
Now the target is within reach, founder Keith Marley thanked people for their support.
The charity was started more than 10 years ago by Keith and his wife Pauline.
Keith said: "It is really good that the plans have been so well received by people who have donated to us so far.
"We would really love for this to be up and running as quickly as possible. We have the architects coming to speak to us next week and they have been fantastic and have actually done the work for free for us coming up with some plans.
"They had some great ideas.
"The total cost for the project would be around £60,000 and we have half the funding set aside and had looked to fundraise the rest and asked people to get involved.
"We are so close now to making this a reality. It is tantalisingly close to the £30,000 mark.
"This is the last push we have and if we can get over the line it would be a case of how good we could make the wildlife hospital."
New Arc took in more than 1,000 animals last year – an increase of around 400 animals from 2016.
Keith added: "We have already taken in 85 animals this year and, year-on-year, we have seen an increase in the amount of wildlife we have helped.
"The main thing from our point of view now is getting the funding together and applying for planning permission.
"We don't see there being any problem with planning permission being approved and the sooner we can get going with our plans for the animal hospital the better."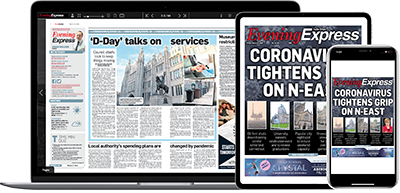 Help support quality local journalism … become a digital subscriber to the Evening Express
For as little as £5.99 a month you can access all of our content, including Premium articles.
Subscribe