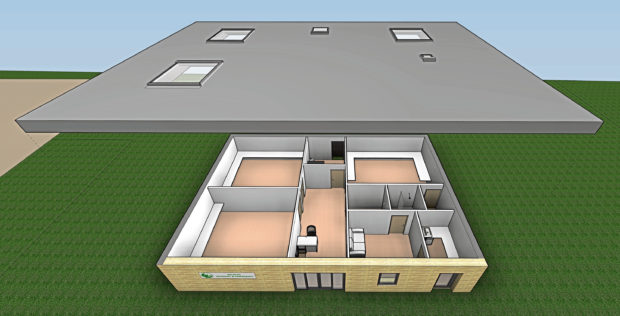 A popular north-east animal rescue centre is struggling to raise the funds for a newly-approved emergency clinic.
The New Arc received approval to build a wildlife and emergency clinic on its grounds.
However, the organisation is now unable to afford to build the facility following a steep rise in costs.
Founder and centre manager Keith Marley said: "Unfortunately the situation has changed a lot in the past 18 months since we began this project.
"A lot of it is down to Brexit and the uncertainty around that.
"Companies that initially were happy to help us with the project are now unable to do so.
"A lot of our issues come down to the fact that the cost of materials has risen drastically – it's been a really shocking increase.
He added: "We are so delighted to have received approval for the project."
---
---
With hopes to increase their fundraising target from £35,000 to £50,000, The New Arc is appealing for help from members of the public and businesses to raise money and to contribute materials.
Keith said: "At the moment we simply can't afford to build the clinic.
"If companies can provide us with any of the materials we need like timber, concrete blocks and electricals, or if people can donate any money towards the centre, that would be fantastic.
"Giving Tuesday is coming up tomorrow where every donation made to Paypal through the Giving Fund is doubled.
"So if anyone is thinking of donating to The New Arc, tomorrow would be a great day to do it. We're also keen to see if any businesses are interested in sponsoring us as well."
Keith emphasised the need for the new emergency clinic in order to allow the centre to grow.
He said: "We have dealt with more than 1,000 wildlife cases in the last year alone.
"The last thing we want is to not have the space for the animals that need cared for."
To donate to The New Arc, visit bit.ly/2KnUC6K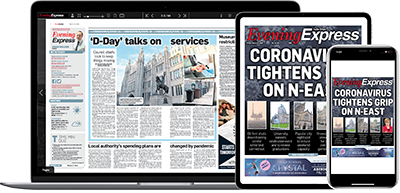 Help support quality local journalism … become a digital subscriber to the Evening Express
For as little as £5.99 a month you can access all of our content, including Premium articles.
Subscribe