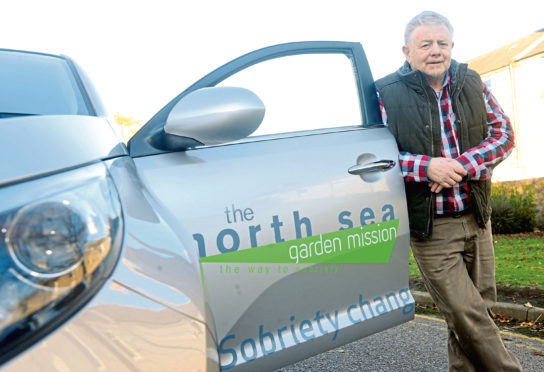 A north-east man man who set up a charity to help those battling alcohol addiction is backing a boxer's plans to create a new health and sports facility.
Alister MacKinnon, founder of the North Sea Garden Mission project, has pledged his support for Lee McAllister's proposals to open a health village.
The £10 million project, dubbed the Aberdeen Health and Fitness Village, would see work being done with children and adults with disabilities, recovering cancer patients, people with mental health issues, recovering addicts and the homeless.
It is hoped the centre would be built in Dyce, at the site of the former Cordyce School.
The North Sea Garden Mission was set up by Mr MacKinnon, who has been sober for almost 30 years after spending three decades of his life battling alcoholism.
He began his mission to teach others of the danger of the addiction, and has since launched a programme focused on raising awareness of the dangers of alcohol among North Sea oil workers.
He also has undertaken some work with teenagers, and has discussed starting up alcohol-free nightclubs for teens and young adults.
Mr MacKinnon said: "I'm supportive of the facilities that he is proposing. I'm supportive of what Lee is trying to put together. We need more up here. We only have Sunnybrae and there is a requirement for them."
Video: Aberdeen swimming club backs Lee McAllister's plans to create a £10 million health and fitness village
A number of organisations have come out in support of Mr McAllister's idea, such as the family of Jordan Jones – who was left with brain damage following an assault, and most recently Dyce Swimming Club.
He said: "It's amazing that people have got behind it. Anything that helps other people, that's what we are here to do."
Mr McAllister is not the only person to have submitted an offer for the site however, as last week the Evening Express reported Parkhill Garden Centre has also put in a bid.
Gloves are off as Aberdeen boxer and garden centre go head-to-head for former school site
The decision to move came after issues with weather stemming from the changes to the road through the AWPR project meaning plants could not be stored outside, leaving the business struggling in winter.
If Parkhill's plans were to go ahead, it would see the business moved from its current location to the school site and expanded.
New facilities would include community allotments, a horticultural classroom, a play area and a farmer's market.
On his competitor for the school site, Mr McAllister said: "If we win the bid and they are willing to work together, we'd be more than happy to work alongside them."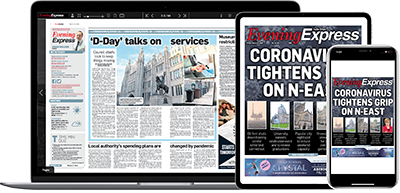 Help support quality local journalism … become a digital subscriber to the Evening Express
For as little as £5.99 a month you can access all of our content, including Premium articles.
Subscribe