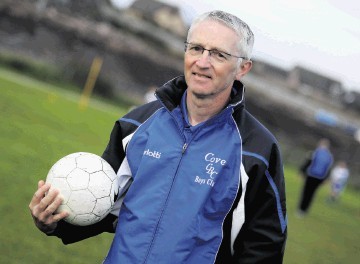 A YOUTH football club chairman has spoken out on the prospect of banning kids from heading a ball.
The United States Soccer Federation has introduced new rules to stop children under the age of 10 heading footballs.
The news follows a concussion lawsuit against the federation filed by parents of players.
Cove Youth Football Club chairman Donald Smith expressed his surprise at the ban in America.
He said: "I'm shocked to hear somebody's trying to do that. I don't see that it's an issue.
Mr Smith said he did not think heading a football could cause major, long-term issues.
"I wouldn't like to see a ban coming across to the UK."
Child Brain Injury Trust information and learning manager, Louise Wilkinson said: "Ultimately it is up to parents to make that decision, however, we would always advise on using the 'if in doubt sit them out' policy which rugby has adopted."
A factsheet on the charity's website relating to the issue says: "A child or young person does not have to have been unconscious, or 'knocked out' for concussion to occur."