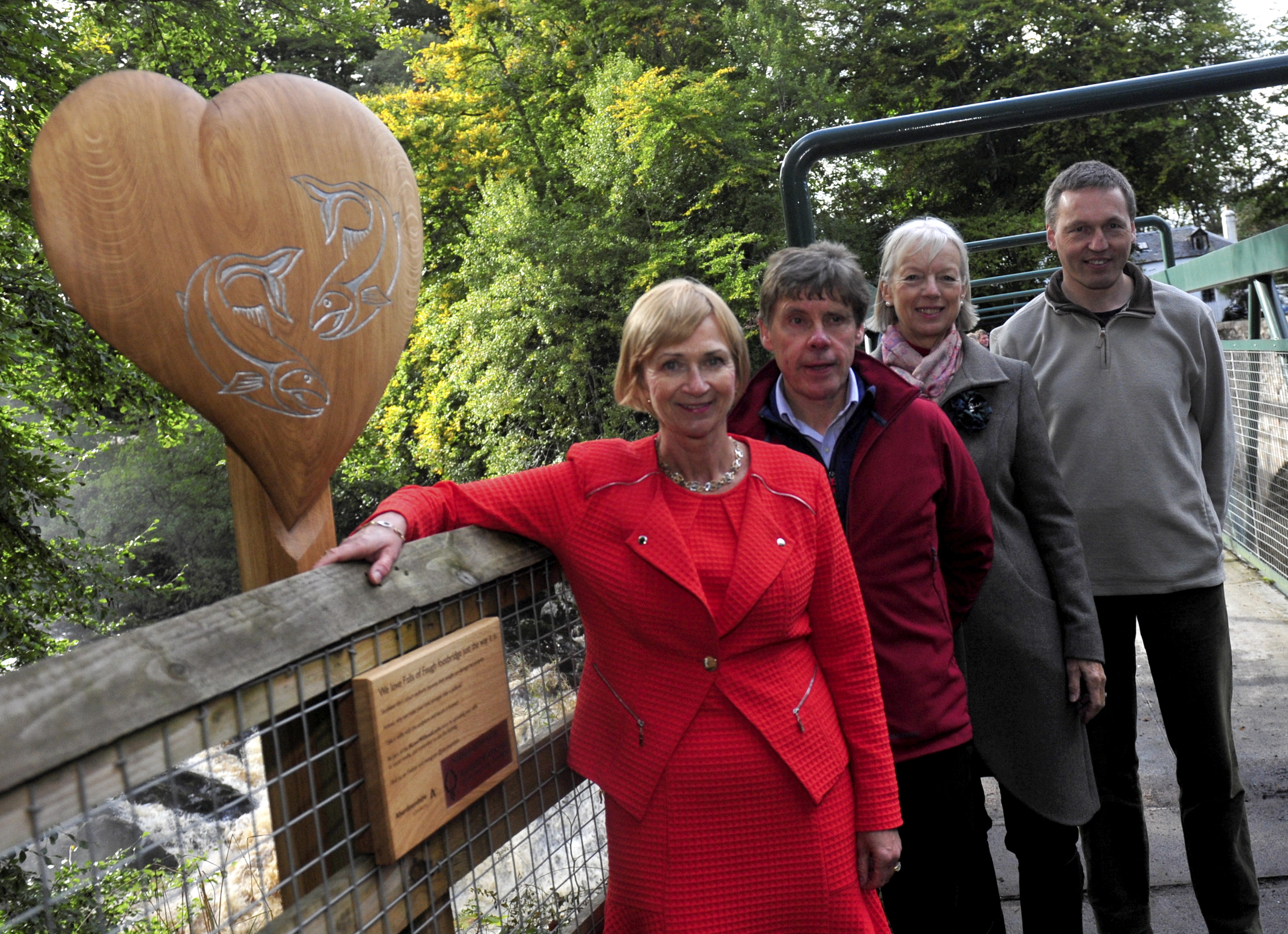 HUNDREDS of "love locks" attached to a bridge at a popular beauty spot are to be removed over safety fears.
Padlocks bearing the names of couples have been attached to the Falls of Feugh footbridge in Banchory.
But it is feared that the weight of the locks could cause structural damage, as was seen last year when part of the famous Pont des Arts Bridge in Paris collapsed under the weight of love locks.
Authorities in France had to remove the locks and now Aberdeenshire Council is looking to take a similar approach.
However the authority still wants to encourage romantic couples to come to the site, and have installed a new solid oak love heart sculpture next to the bridge.
It is hoped that rather than leaving behind locks, visitors will instead take a 'selfie' with the heart, which will show the falls in the background, and upload it to social media with the hashtag #LoveWithoutLocks.
The hashtag is part of an international movement to stop the love lock practice and look after bridges.