No compensation has been paid out to Aberdeen drivers for pothole damage over the past year – compared to more than £13,000 five years ago.
New figures reveal Aberdeen City Council received 107 claims of compensation for damage caused to vehicles by potholes and poor roads in 2015/16.
However, none of these claims were successful. The statistics, released under a Freedom of Information request, show compensation pay outs from Aberdeen City Council are now at a five-year low, having steeply dropped from £13,365.11 in 2011/12 to £3,968.36 in 2012/13.
In 2013/14 this fell to £2,737.10, £450 in 2014/15 and nothing in 2015/16.
The total number of claims for pothole damage made to the council has also decreased, with 279 claims made in 2011/12, 159 in 2012/13 and 2013/14, 123 claims made in 2014/15 and 107 in 2015/16.
Aberdeen City Council transport and regeneration spokesman Ross Grant said: "The city council's response squads have reduced numbers of safety defects in the city as its 24/7 response fixes potholes quicker than previously.
"Currently there have been no paid claims for 2015/16.
"This may be due in part to the time lag from when people, or companies on their behalf, submit pothole damage claims to when they are concluded."
Between 2010/11 and 2014/15 the local authority has spent almost £16 million carrying out resurfacing and patching work on the city's roads, with more than £2.3m spent in 2014/15, the most recent figures available.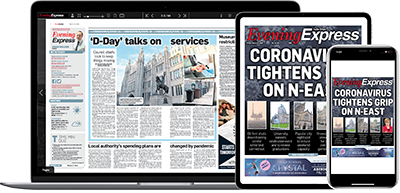 Help support quality local journalism … become a digital subscriber to the Evening Express
For as little as £5.99 a month you can access all of our content, including Premium articles.
Subscribe