Campaigners have said they have a realistic chance of success of winning a judicial review against the Dons stadium and they will rely on professional advice.
Responding to independent lawyers expressing concerns about the limitations of their case, a NKS spokeswoman said: "NKS continue to be advised by our expert legal team and will proceed on the basis of their professional advice.
"We intend to lodge our petition for judicial review within the statutory period."
Kingsford Stadium challenge may fail if action group can't prove £140k court costs
NKS's website said opponents have accused it of wasting taxpayers' money and urged it to give up, but that it had every right to request a review.
It added: "We live in a democracy where groups have the right to petition the courts to review decisions by public bodies and ensure these bodies acted within the law.
"Judicial review is the only avenue open to those seeking justice in such cases. This has been done before – each case is different, but we understand we have a case with a realistic prospect of success and we will take it forward."
Dons' chairman Stewart Milne offers to meet No Kingsford campaigners to find a way forward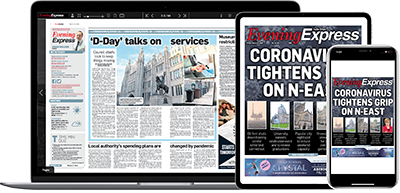 Help support quality local journalism … become a digital subscriber to the Evening Express
For as little as £5.99 a month you can access all of our content, including Premium articles.
Subscribe