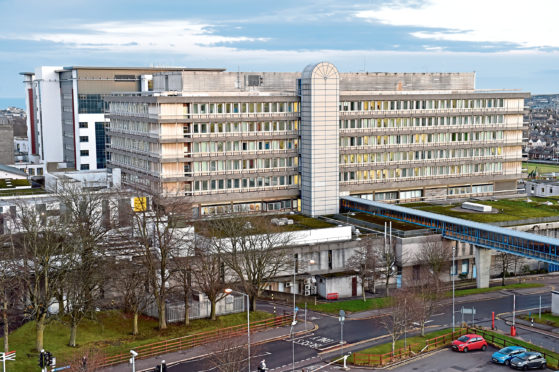 Staff at a north-east health board have received training to help empower people living with chronic pain to take a more active role in their treatment.
More than 100 NHS Grampian employees attended last week's sessions, hosted by Pain Toolkit's Pete Moore, to encourage people to begin self-management of their pain at an earlier stage.
It is hoped that, alongside taking any medication, people will utilise other measures, such as exercise and pacing themselves, to help alleviate symptoms.
Pete, who began self-managing his pain in 1997 for osteo-arthritis and prostate cancer, said: "I've got multiple types of pain as I've become an older person but I manage it.
"We wanted to show staff how to promote self-management in 10-minute appointments with patients. It's not all down to the doctor.
"It's about keeping people in the driving seat from day one so they feel like they're in control.
"A good 99% of managing pain is done by the person.
"A lot of people will use their pain as a guide and keep walking until they're in pain, but if you know you can walk 100m before you're in pain, stop at 50m and pace yourself."
It is hoped other healthcare professionals such as pharmacists and physiotherapists could help promote self-management alongside pain medication.
---
---
Help can be found through the NHS 24 MSK app, which gives information on exercises for chronic pain sufferers, and the Grampian Pain Support Group.
Chris Littlejohn, consultant in public health medicine, said: "Chronic pain affects a large number of people in our communities.
"It causes suffering for people who are directly affected as well as their loved ones.
"Self-management is a central part of our approach to improve the health and wellbeing of people in the north-east of Scotland.
"Pete's pain toolkit has helped people who live with chronic pain improve their lives all across the world. We were very excited to welcome him to Aberdeen."