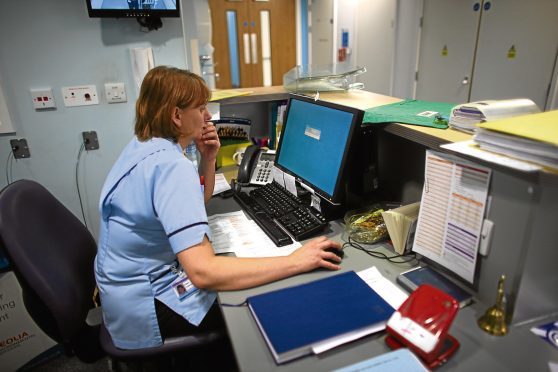 The number of vacancies for consultants and nurses in the North-east has increased.
Board members at NHS Grampian were to be told at their latest meeting today that extra nurses and consultants need to be recruited.
Among consultants, vacancies have increased from the equivalent of 34.3 full-time jobs on March 31 last year to 52.4 full-time roles in March this year.
The number of openings for nursing and midwifery have also risen – from 411.6 to 472.5 for the same periods.
A report to NHS Grampian's board says a variety of new initiatives are being developed to help boost recruitment.
It said: "During 2017, NHS Grampian will refresh the Recruitment Strategy 2020 and new recruitment priorities will be identified with key stakeholder involvement.
"In light of the continuing workforce supply challenges, work streams under Recruitment 2020 will continue to be a priority with attendance at medical and non-medical recruitment events.
"NHS Grampian will continue to work with nursing and midwifery, allied health professionals, medical staff and senior managers to progress a number of initiatives to attract staff to Grampian."
The report added this would be done through attendance at school careers events, work with the University of Aberdeen and Robert Gordon University, NESCOL, Moray College and the University of the Highlands and Islands.
It added the organisation would also influence "guidance teachers to help pupils understand potential careers and to make a positive choice to work in health".
NHS Grampian will also make use of social media in a bid to help fill the vacant posts. The report said: "NHS Grampian has developed a number of initiatives in relation to social media and websites to address difficulties in workforce supply.
"A dedicated nursing/midwifery and allied health professionals recruitment site has been developed to aid the attraction of new and return-to-practice staff to the organisation.
"NHS Grampian continues to support the Facebook page GPJobs Grampian to promote Grampian as a place to live and work."