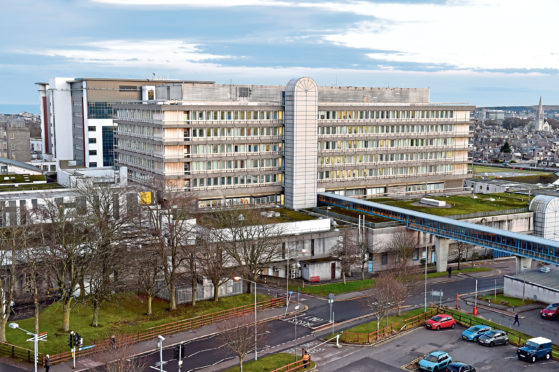 Extra beds and staff have been approved as part of a package of measures to help NHS Grampian cope throughout the winter.
A meeting of the health board heard that an additional £1.2 million of funding has been invested into the winter season, which covers Aberdeen, including Aberdeen Royal Infirmary (ARI), the Aberdeenshire Community Hospitals and Moray, including Dr Gray's Hospital in Elgin.
As part of the report, the additional funding will be used towards improving staffing across NHS Grampian sites, to be better able to deal with admissions over the festive period, and in the new year.
The extra workers will be used to maximise bed capacity, particularly at ARI.
An extra 36 beds were approved for medical patients, and four stroke beds at the hospital, as well as 20 spaces within sheltered housing complexes in Aberdeen.
However, staff could be deployed to other sites, such as the various community hospitals in Aberdeenshire, if challenges are found there.
Adam Coldwells, chief officer at Aberdeenshire Health and Social Care Partnership, said at the meeting yesterday: "It's about a £1.2 million investment we have for supporting winter this year.
"A really exciting thing this year so far is the buddy system which allows the uptake to be higher this year.
"It's about the whole system working together, not about one individual part."
---
---
Moray Health and Social Care partnership also has similar plans in place.
An update on the progress of Dr Gray's Hospital was also heard at the meeting.
Health chiefs noted the progress made in the hospital, for its ongoing plans for the future delivery of obstetric and paediatric services in Moray.
Medical director Nick Fluck said: "The message that we got was firstly that the team is in a good place, secondly they feel content and comfortable that the model they are working towards is a good model, and thirdly, the feeling that the model is a natural fit with Dr Gray's."
Paul Bachoo, medical director of acute services, added: "The only wish we got was please don't rush.
"Take your time and get it right was the other message."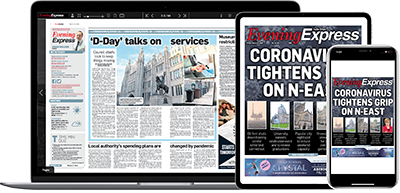 Help support quality local journalism … become a digital subscriber to the Evening Express
For as little as £5.99 a month you can access all of our content, including Premium articles.
Subscribe