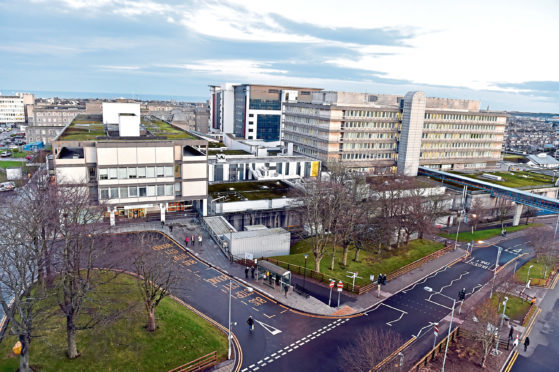 Health chiefs have made more than £2.3 million in the last five years by performing operations in the north-east on behalf of private firms.
Figures obtained through the Freedom of Information Act show NHS Grampian has generated the cash by hosting the procedures at its buildings for healthcare businesses or insurance companies – however the statistics reveal the practice fell sharply over a 12-month period.
The health authority injects earnings from operations on behalf of private providers at NHS Grampian buildings, including Aberdeen Royal Infirmary and Dr Gray's hospital in Elgin, back into the service – saving taxpayers money.
According to NHS Grampian, the decrease in procedures is because medical chiefs are ensuring they can focus on NHS patients, as the board has faced staffing problems.
Procedures carried out include general surgery, prostate removal and various kinds of heart surgery, such as angioplasty and coronary artery bypass grafting.
NHS Grampian charges private healthcare firms for the use of its non-medical staff and for overheads such as energy, cleaning and catering.
Private firms must make their own payment arrangements to pay medical staff and anaesthetists.
These operations only take place when NHS patients cancel operations, to make effective use of surgery time.
They are only performed if it does not put NHS patients at a disadvantage.
The board said it has not kept a record of how many of these operations its staff performed.
In 2013/14, the board made £641,000 from these procedures then made £648,000 in 2014/15 and £559,000 in 2015/16.
In 2016/17, the figure was £437,000 and then there was a sharp decrease to £48,000.
Explaining that drop, an NHS Grampian spokeswoman said: "The public will be aware of the challenges we have faced around theatre staffing over the last 18 months.
"As a result, we have focused on meeting our core NHS responsibilities and this accounts for the significant decrease in income.
"This situation is kept under regular review but patients can be assured that NHS works remains our top priority."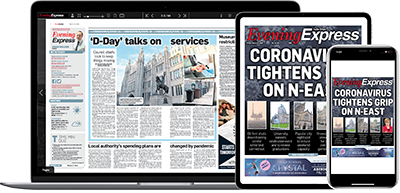 Help support quality local journalism … become a digital subscriber to the Evening Express
For as little as £5.99 a month you can access all of our content, including Premium articles.
Subscribe