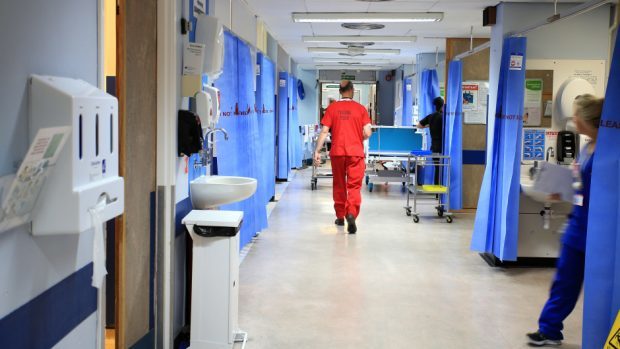 Nursing and midwifery vacancies in NHS Grampian are the highest in Scotland, according to government workforce figures.
The average Scottish nursing and midwifery vacancy rate is 4.5% – the highest ever reported – and in Grampian the rate is nearly double at 8.3%.
Royal College of Nursing associate director Norman Provancor said it was clear there were not enough nurses.
He said: "There are simply too few nurses. Nursing morale is low, and teams are struggling to recruit and retain the staff they need.
"The 1% cap on nursing pay is adding to the anger of nurses who are working under enormous pressure, constantly being asked to do more with less."
In Grampian, there were 473 nursing and midwifery vacancies – and 176 vacancies left unfilled for three months or more.
Across Scotland there were 2,819 vacant nursing and midwifery posts, with 670 vacant for three months or more – a 51.3% increase from March 2016 to March 2017.
Health Secretary Shona Robison said: "We're committed to training and retaining nursing staff and earlier this year we confirmed a 4.7% increase in trainee nurses and midwives for 2017/18."