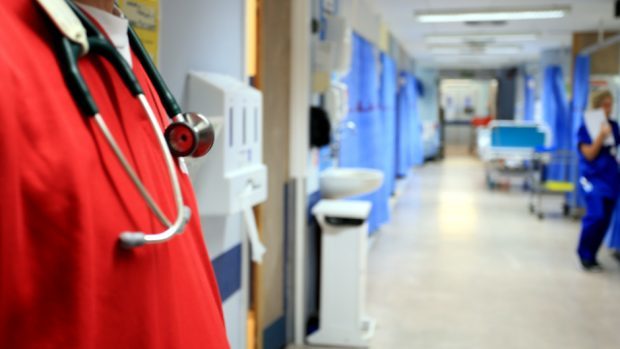 A key A&E target has been missed by NHS Grampian for the first time since April.
All Scottish health boards are challenged to ensure 95% of patients wait no longer than four hours from arrival at accident and emergency departments to being seen, admitted to a ward or discharged.
NHS Grampian had hit the target every week since April 2 but fell just short for the week ending July 2.
Figures published yesterday, – which cover Aberdeen Royal Infirmary, Royal Aberdeen Children's Hospital, Fraserburgh Hospital and Dr Gray's Hospital in Elgin – show a fall from 96.7% on the weekend of June 25 to 94.6% on the week ending July 2. NHS Grampian was one of only three Scottish health boards to fall shy of the target.
An NHS Grampian spokesman said: "We remain committed to meeting the 95% target and have performed well in recent months – meeting or exceeding the four-hour standard in each of the previous eight weeks.
"We are obviously disappointed to have dropped 0.5% below the average for this month, but will continue to put patients at the centre of all our work and strive to maintain the four-hour standard set by the Scottish Government. We have also consistently performed above the national average, which is a testament to the hard work and dedication of our emergency department staff and the wider hospital.
"The number of attendances and pressures on the department does vary considerably depending on a range of factors, including seasonal pressures, so we expect the figures will vary slightly from week to week."
North-East Scotland MSP Lewis Macdonald said: "It's no surprise that NHS Grampian have failed to meet this target; it is only a surprise that they hit the target most of the time.
"The board needs more money and more assistance in recruiting and retaining staff."
The national picture was rosier as Scottish hospitals overall scored 95.1% – hitting the target for the first time since last July.
Holyrood health and sport committee member, and former pharmacist, Maree Todd MSP said: "These figures paint a very positive picture indeed. We should thank staff in Scotland's NHS for their hard work."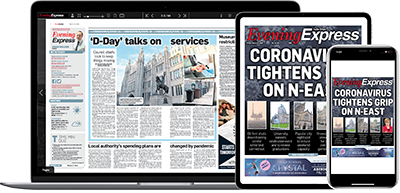 Help support quality local journalism … become a digital subscriber to the Evening Express
For as little as £5.99 a month you can access all of our content, including Premium articles.
Subscribe