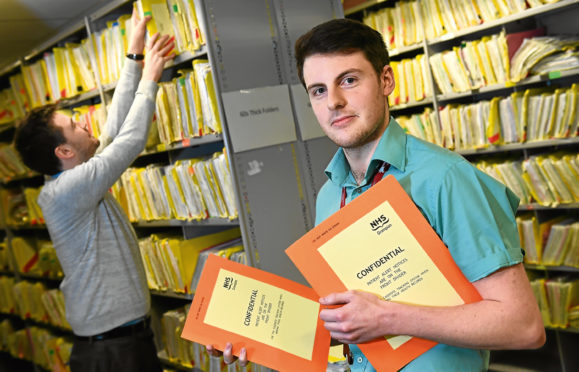 Health bosses are preparing to move hundreds of thousands of patient records to a secret location.
Work to move the documents, currently housed in a secure basement beneath Aberdeen Royal Infirmary, is scheduled to begin next month.
As there are so many files it is easier for staff to count them by length rather than individually.
If laid in a single line, it is thought they would stretch for four miles – roughly the distance of travelling along the city's Beach Esplanade from the River Dee to the Don and back again.
A spokesman for the health board said: "We are in the process of moving several hundred thousand paper patient records to another secure location on the site. "This is a considerable piece of work which is being carried out alongside our commitment to further developing an electronic patient record system."
NHS Grampian is keeping the documents' new home top secret in order to minimise the chances of any data breach.
The relocation follows a flash flood in July 2015.