NHS Grampian has approved spending more than £7 million on initial site works for a new £163m hospital and cancer treatment centre.
The new Baird Family Hospital is expected to replace the existing Aberdeen Maternity Hospital from 2021, while the Anchor Centre will provide out-patient and day-patient investigation and treatment facilities for those with cancer.
The NHS Grampian board met yesterday to approve spending £7.9m on site preparation works – an increase of £1.9m from the original price of £6m.
These changes involve accelerating work previously expected to be carried out in the main construction phase.
Garry Kidd, NHS Grampian's assistant director of finance, said the project is "probably the largest" the health board has ever undertaken.
He added: "We are a few months away from having final detailed designs.
"We need up to £7.9m for site preparation works.
"This is a broad range of improvements that we're planning to take forward."
---
---
Mr Kidd added approving the funds "keeps the momentum going".
Meanwhile, members of the board also heard a total of £316m will be spent investing in infrastructure across the region.
As part of this, the board agreed to progress with appointing a preferred bidder to replace a multi-million-pound machine used in the process of detecting certain cancers.
The Aberdeen cyclotron machine has reached the end of its lifespan and the Scottish Government has allocated £2.1m to buy a replacement.
The equipment produces "radioactive sugar" used by PET scanners to identify cancer cells in the body.
The existing facility – which was the first of its type in the world – will cease operation on December 1, with decommissioning of the old machine expected to take a month.
Installation of the new machine will take three months, according to a report, with it expected to be fully operational from April 2019.
Arrangements are in place to source the raw materials, generated from the facility, from Glasgow in the intervening four month period to ensure services continue as normal.
Mr Kidd said the new machine will have increased capacity and will be able to supply Tayside.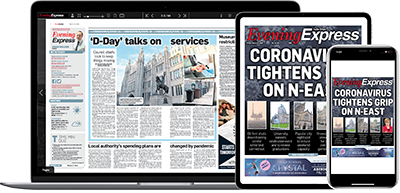 Help support quality local journalism … become a digital subscriber to the Evening Express
For as little as £5.99 a month you can access all of our content, including Premium articles.
Subscribe