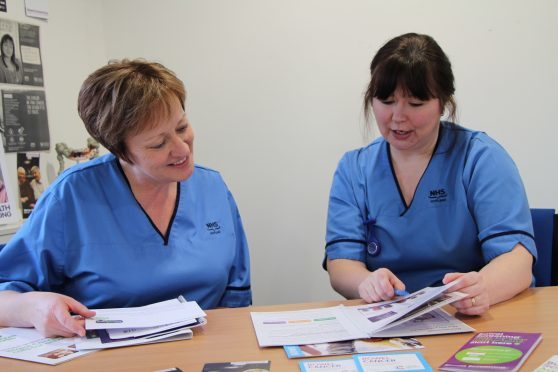 Just a few minutes of your time could save your life – that is the message from health bosses urging the over-50s to take a crucial test.
The NHS Grampian appeal follows new figures that show around 172 people in the North-east were found to have bowel cancer after using home kits to test for the condition.
Bowel cancer is Scotland's third most common cancer and kills around 1,500 people in the country each year, while 3,700 a year are diagnosed with the condition.
To help tackle it, NHS Scotland set up the bowel screening programme to encourage as many people as possible to get tested, so any cancer found can be treated early.
According to NHS Scotland, 185,200 people in the North-east were sent a bowel cancer testing kit between early November 2014 and the end of October 2016.
Of those 114,909 took the test, and about 0.15% – some 172 people –were subsequently diagnosed with the condition.
This meant they could be treated at a much earlier stage than if they had come forward after experiencing symptoms.
Only two of the other 13 health board areas in Scotland have a higher take-up rate for the test than Grampian, but doctors are now appealing for even more people to take it.
NHS Grampian bowel screening programme specialist nurse Alison Durno said: "I would encourage everyone from the age of 50 to 74 years to take part in the bowel screening programme.
"Bowel cancer can occur in people without any symptoms but if it can be detected early, through screening, then there is a very high chance of successful treatment."
People receive an envelope containing everything needed to carry out a quick test which can then be returned in the post for analysis.
Mrs Durno, who is based at Aberdeen Royal Infirmary, added: "The stool test is done in the privacy of your own home.
"If this shows a positive result, there is a dedicated local team to support you and take you through the camera test on your large bowel."
The programme was rolled out across Scotland after a successful pilot project by the Tayside, Grampian and Fife NHS boards.
NHS Scotland's latest report shows that 65% of women over 50 in the North-east take the test compared with 58% of men in the same age group.
Bowel Cancer UK offers a wide range of support to people suffering from the condition, and campaigns for better treatment and awareness.
The charity's Scottish chief, Emma Anderson, said: "While it is encouraging that Grampian is meeting the national target, we're concerned that there are some groups of people that are less likely to take part in the screening test than others, such as men – who have higher incidence of bowel cancer – and people living in deprived areas.
"Later this year, NHS Scotland will introduce a new screening test, the faecal immunochemical test (FIT), which will help alleviate some of these problems as it's proven to increase uptake, particularly in those who have previously not completed the test and those from the most and least deprived population groups."
Mrs Anderson outlined what the charity is doing to further improve the testing take-up rate.
She said: "On a local level, our volunteers deliver talks in communities to stress the importance of taking part in screening.
"These talks also cover symptoms and how to lower your risk of getting bowel cancer. Last year we reached more than 2,000 people in Scotland with these messages.
"Screening is the best way to get diagnosed early. It's predicted that even using the current test, the screening programme will save more than 2,000 lives each year by 2025.
"I would encourage everyone who's over 50 to take the test and for those who are younger to encourage their loved ones over 50 to complete it. It could save yours or your loved one's life." NHS Scotland's report said that when all bowel cancer tests are taken into account – including those done in hospitals as well as at home – 2.1% of North-east men aged over 50 are diagnosed, compared with 1.8% of women.
Previously, NHS Grampian has supported the Take The Test roadshow, which toured the North-east to raise awareness of bowel cancer and the importance of early detection.
While health chiefs say the home test is the best way to detect bowel cancer, people with concerns about their health are advised to make an appointment with their GP if they spot any unusual or persistent changes to their bowel habits, even between screenings.
For more on the screening programme, contact the Scottish Bowel Screening Helpline on 0800 0121 833 or visit bowelscreeningtest.org
"Take the chance to save your life", Page 26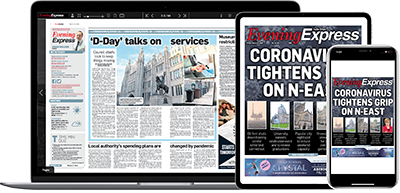 Help support quality local journalism … become a digital subscriber to the Evening Express
For as little as £5.99 a month you can access all of our content, including Premium articles.
Subscribe