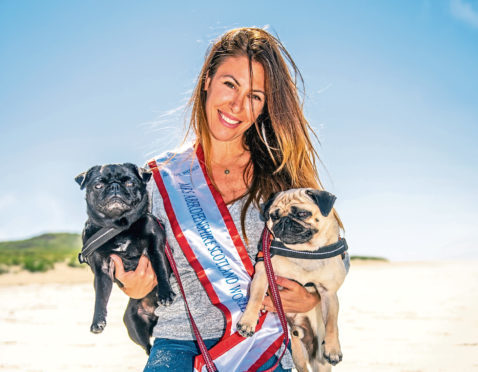 A New Yorker has swapped the Big Apple for the north-east as she represents the region in a pageant.
Doreen Devore, originally from Manhattan, has been chosen as a national finalist and could represent Scotland at the Mrs UK World competition.
Doreen, who now lives with her husband in Westhill, will compete against women representing different areas of Scotland at the Mrs UK World final in September.
If successful, she will then go on to compete for the Mrs World title.
The 45-year-old said: "This competition and event is about empowering women and is an example to others that success in work, life and relationships is possible.
"Mrs UK World are looking for real women who haven't sacrificed their marriages for success elsewhere and is a platform for inspirational women to make themselves heard and reach out to others.
"They are looking for driven, articulate, charismatic married women who want to make a difference in their homes, communities, and across the UK by becoming Mrs England, Scotland or Wales and go on to represent our country at Mrs World."
The competition encourages husbands to get involved at every stage of the contest.
Doreen, who runs a dog care company called Mother of Pugs, hopes to use the platform to raise awareness of domestic violence within relationships.
She said: "I have had experience of abusive relationships and I know that feeling of being stuck. I knew that when I married he would have to be a very special person for me to be able to trust again. This amazing opportunity is possible because I am married to my wonderful husband Mark Ewen. Mark is a very proud Scotsman, and even more proud that I will get to have this chance."
Doreen is currently fundraising for Young Deaf Activities as pageant founder Hannah Batten's daughter is now deaf and mute after a battle with encephalitis.
She added: "Being a singer and lover of music all my life, I couldn't imagine not being able hear my favourite song and so this charity resonates with me on a very personal level."
Donations are welcome at https://www.justgiving.com/fundraising/doreen-devore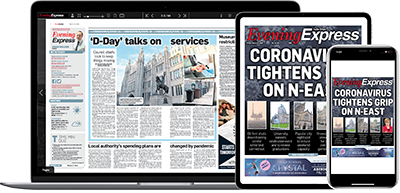 Help support quality local journalism … become a digital subscriber to the Evening Express
For as little as £5.99 a month you can access all of our content, including Premium articles.
Subscribe