If you're making one New Year's resolution for 2018 – pledge to give blood.
At the moment stock levels for nearly every blood group are at five days or less.
Ideally the Scottish Blood Transfusion service aims to have at least six days of each type in stock. A- stock levels are down to just two days and there's only three days supply of  A+.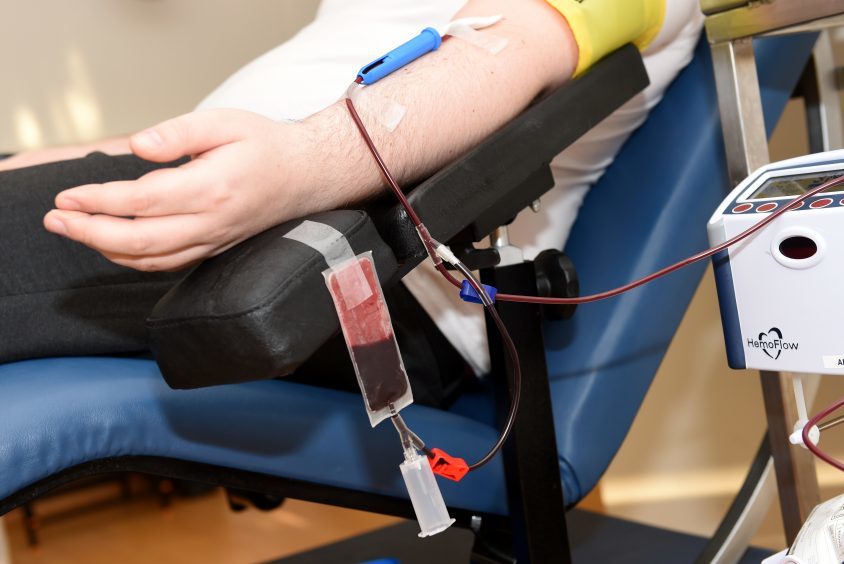 After giving blood – for the first time in 12 years – I sat down with head of the north and North-east's donor services Debbie McNaughton to find out why it's so important people remember to take a little time out of their week to give a pint of the red stuff.
She said: "It's extremely important that we get the donors to support us into the New Year as a New Year's resolution.
"We know in previous years that blood donations have dropped by about 20% over this period, just because people are busy, shopping and parties and things like that.
"We have a website – www.scotblood.co.uk – and we direct our donors there so they can keep an eye on blood stocks, so when we do invite them along to sessions they can see if they are needed and what the blood stocks are."
However, the appointment scheme in Aberdeen means it's now faster and easier for people to arrange to come along and give blood at the centre on the Foresterhill campus.
Debbie added: "We need to keep our donor base really healthy so we can get the right donors to come along at the right time. But also to get these donors back that may have been deferred for a year, but can now come back after six months.
"Here within Aberdeen we run an appointment system which has been hugely popular with our donors, especially out in the communities – we have an 80-90% uptake on appointments. Although some donors want to come every 12 weeks, but can't get an appointment, it's important for them to take the next available appointment even if it is that little bit longer.
"It's excellent for us because it's the right donor at the right time, so we can provide the right blood to patients in Scotland and we know what blood groups we've got coming in at what time."
Aberdeen mum needed 3 litres of blood after complications giving birth to son
For those who've never given blood before, and are nervous at the prospect, the incredibly friendly and supportive staff at the centre are on hand to talk you through the process.
Debbie added: "We've got a fantastic team who are very friendly and will put donors at ease."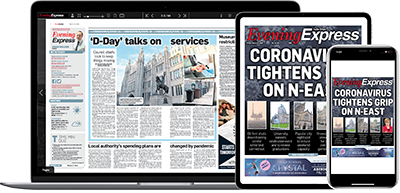 Help support quality local journalism … become a digital subscriber to the Evening Express
For as little as £5.99 a month you can access all of our content, including Premium articles.
Subscribe