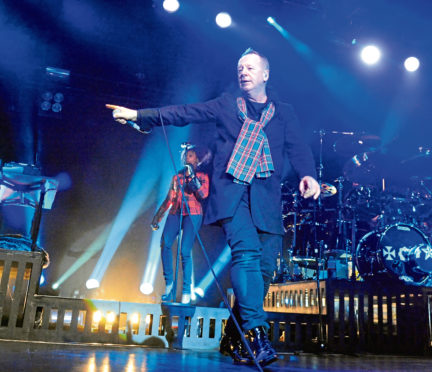 Councillors could back plans that would see revellers enjoying a Hogmanay party in a north-east town once again.
Event organisers have asked Aberdeenshire Council for permission to hold a commercial music event in Stonehaven to ring in 2021.
The party would take place in the Market Square in the town which would be reminiscent of the years when Open Air in the Square took place.
Previously, notable names such as the Red Hot Chilli Pipers, The Human League and Simple Minds played in Stonehaven when the community group was running events.
The last Hogmanay event to take place was in 2015 with Deacon Blue.
A report to the Kincardine and Mearns Area Committee doesn't name the organisers behind the new proposal.
Councillors have been asked to agree that the local authority should recoup costs for the pay and display car park at the Market Square if the plan goes ahead and the car park is closed over the Hogmanay period.
However, previously, the council has provided the car park free of charge for community events, looking to attract and bring in more visitors.
Costs associated with the closure could be in the region of £600.
Stephen Archer, director of infrastructure services at Aberdeenshire Council, said: "It is proposed to charge the applicant for loss of income for the days they use the car park.
"While figures exist for 2016, 2017 and 2018, new car park tariffs should be in operation for future events.
"It is therefore proposed that a flat fee of £250, to cover loss of income, is charged for a three-day closure from December 30 to January 1.
"A longer closure would be subject to additional charges.
"In addition to covering the loss of the car parking tariff income, any commercial applicant should meet the cost of any necessary temporary traffic regulation order (TTRO). The current rate is £389."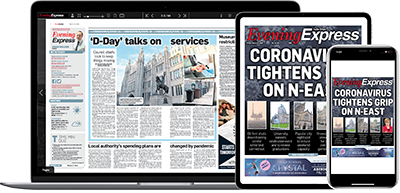 Help support quality local journalism … become a digital subscriber to the Evening Express
For as little as £5.99 a month you can access all of our content, including Premium articles.
Subscribe